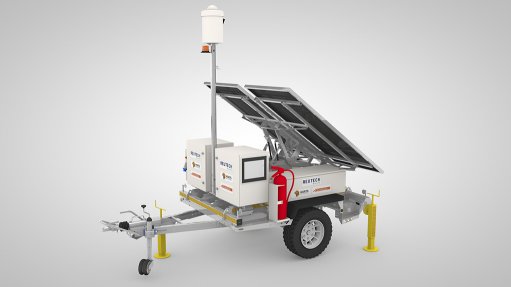 The Berm Monitoring System ensures compliance of berms on openpit mines
Dump point related accidents in openpit mining operations can be catastrophic, causing human casualties, damage to equipment and loss of productivity. The use of effective safety berms that comply with required height standards is imperative to safeguard personnel and equipment and berm monitoring is a safety critical aspect of openpit mining.
Traditionally berms have been monitored through periodic visual observation, but these kinds of observations are not sufficient for dynamic openpit mining environments as they do not provide continuous monitoring and can lead to safety berm non-compliance between observations.
The Berm Monitoring System (BMS), developed in a joint venture by Horts Geo-Solutions, Reutech Mining and Syperion, offers a technological solution that includes an automated, continuous monitoring system that helps to dramatically increase safety on openpit mines.
The BMS is designed to detect non-compliant safety berms in a rapid, efficient and reliable manner. With a 360° scanning capability, the BMS caters for continuous height and position monitoring – a critically important feature in a dynamic openpit mining environment where the characteristics of berms are constantly changing as the waste dump advances.
The BMS measurements are done with a RIEGL Laser Scanner, which scans the area of interest in three-minute intervals. Communication to the control room is Wi-Fi enabled and a Web-based Human-Machine Interface (HMI) interfaces with the BMS.
When a non-compliant safety berm is identified, the HMI automatically triggers an alarm in the control room and location information is then provided to the dozer operator to repair the berm.
The BMS may be trailer-mounted for mobility or mounted in a fixed installation. The mobile BMS is totally autonomous with its own solar and battery power solution.