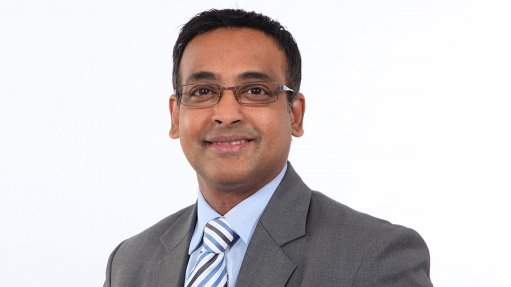 SABS standards executive Dr Sadhvir Bissoon.
The South African Bureau of Standards (SABS) has been elected by the members of the International Organization for Standardisation (ISO) to serve on its council, effective January 2021 to December 2023.
The ISO is an independent, nongovernmental international organisation with a membership of 165 national standards bodies.
"The SABS is honoured to serve as an ISO council member for the upcoming term. Seventy-five years ago, the SABS was one of the founding members of the ISO and has previously occupied several council responsibilities that include participation in the ISO policy committees, membership of the ISO council, chairing the ISO Committee on Conformity Assessment and membership of the ISO Technical Management Board.
"In addition, the SABS holds nine ISO committee secretariats; is a participative member of 251 ISO committees; an observing member of 163 ISO committees; holds six committee chairpersonships and 11 positions as convenor of working group," says SABS standards executive Dr Sadhvir Bissoon.
Bissoon has been nominated as the ISO council representative from the SABS.
As a member of the ISO council, Bissoon will contribute to the strategic think tank of the council that aims to steer the ISO towards achieving organisational sustainability.
The core strategy of the ISO is the realisation of the United Nations Sustainable Development Goals through the development and implementation of standards, requirements and conformity assessment to raise the quality of life for all people.
SABS lead administrator Jodi Scholtz believes South Africa will gain momentum through the synergies and experience that can be gained as a council member and she is optimistic that this will translate into better quality standards being developed locally and across the continent.
Bissoon has more than 15 years of experience with the ISO and participation in its committees, having served as executive committee member of the Pacific Area Standards Congress, a council member of the African Organisation for Standardisation and a council board member of the International Electrotechnical Commission.
His experience includes enhancing the developmental agenda of national standards bodies with specific experience on the African continent, which is host to 55 member States.
The ISO council comprises 20 member bodies elected by the general assembly for three-year terms.