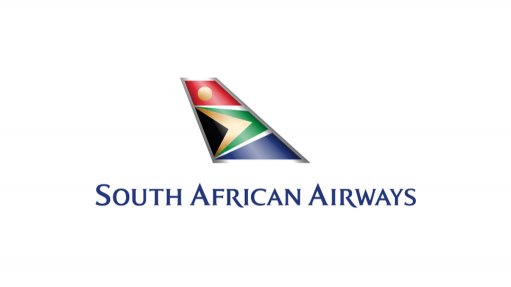 No meaningful progress can be made at South African Airways (SAA) until the Department of Public Enterprises (DPE) has signed a firm joint venture agreement with an experienced and strategic equity partner, according to a recent presentation to the African National Congress (ANC).
SAA's creditors will be updated as soon as the airline's business rescue practitioners have completed their assessment of the options of winding down the airline versus liquidation, they told Fin24 on Thursday.
Last week, the business rescue practitioners announced they have effectively "mothballed" the airline while the government continued to try and obtain funding.
A total of R16.4-billion of historic debt owed by SAA to four local banks and guaranteed by the government is already budgeted for in the national budget - to be paid over a period of three years.
As for additional funding still needed to implement the rescue plan and get a "new SAA" off the ground, it is estimated it would have to include at least R2.8-billion in working capital to restart operations; R2.2-billion for retrenchment costs; R3.2-billion for refunding unflown passenger ticket liabilities; R1.6-billion in lease settlements and about R600-million to pay unsecured creditors seven cents on the rand for what is owed to them.
Therefore, the government needs to come up with about R10.4-billion.
SAA went into business rescue at the beginning of December last year. In July, a proposed rescue plan was finally accepted by creditors. Since then, the rescue practitioners have repeatedly postponed taking a final decision on the future of the airline, effectively giving the government even more time to try and come up with the additional funding needed as a starting point.
Furthermore, the rescue plan forecasts about R6-billion losses for the first three years. The plan also suggests R1-billion each to recapitalise SAA subsidiaries Mango SAA Technical. To buy or lease aircraft for the "new SAA" could cost as much as R40-billion.
Speaking about the business rescue landscape in South Africa in general, Eric Levenstein, the chairperson of the South African Restructuring and Insolvency Practitioners Association (Saripa) and head of restructuring and insolvency at law firm Werksmans, said, before 2011, the only option for companies in financial distress was to put them in liquidation, leading to job losses and quick "fire sales" of assets.
On the other hand, business rescue could offer a lot to the South African economy if the legislation was used proactively and positively, he added.
"It is about whether a company can be delivered back to the market on a solvent basis after it had been restructured and hopefully saving as many jobs as possible in the process - delivering a better deal than in liquidation. In liquidation, the banks usually mainly take the lion's share as they hold secured loans."
Levenstein said since February and March this year there seemed to have been a hiatus on the demand for companies to be placed in business rescue, mainly due to payment holidays and moratoria in place during the coronavirus lockdowns.
"As these begin to come to an end, more companies have already been enquiring about the option of business rescue. That is why he would like to see more skilled professionals opting to qualify as business rescue practitioners."
Accountability
He pointed out rescue practitioners, just like company directors, could be held accountable if they were found to have traded recklessly.
"The practitioners must believe there is a reasonable prospect of a successful business rescue. They must balance the rights and interests of all stakeholders. They cannot continue to kick the can down the road if they know they are just delaying the inevitable [winding down or liquidation] and yet they continue to charge fees. I think that would be reckless," Levenstein said.
"If they had, for instance put a company in liquidation eight months before, the dividend might have been better too."
Although keeping the practitioners accountable for reckless trading in business rescue has not been tested in court yet, he is of the view that it might be coming at some point.
"If practitioners continue to kick the can down the road and later end up filing for liquidation anyway, I think they will be open for liability," said Levenstein. "It is an interplay between the responsibilities of the rescue practitioners and the promise and expectation of funding."
For him, it is important for the public to understand that business rescue is not just another form of insolvency.
Furthermore, the Department of Trade and Industry has engaged with Saripa and other stakeholders to ask for suggestions on how the business rescue legislation can be amended and the mechanics thereof improved, including making fees charged more market-related.
During a recent webinar convened by Saripa, Peter van der Steen, a business rescue practitioner from Metis Advisory - which was involved in the business rescue of Group 5 and Optimum Coal - said it was essential to understand, first, that different interest groups experienced the crisis differently and needed a specific approach.
Secondly, he added, rescue practitioners should deliver a clear and specific message, saying that from the outset, all stakeholders should be treated fairly and receive the same, consistent message.
Richard Ferguson of Redford Capital (one of the rescue practitioners for Comair) said he had learned not to rush communications, but to take time to take advice and reflect on what you were going to say.
Louise Brugman of Vestor Investor Relations, who has handled communications for SAA's business rescue, said key aspects of successful communications included making initial messaging strong, ensuring the communications strategy was supported by all the rescue practitioners and other advisors, and having a flexible and transparent approach.
In the case of SAA's rescue process, for example, there was added complexity from having the Department of Public Enterprises as a shareholder, and having to align with the Public Finance Management Act and report to Parliament's Standing Committee on Public Accounts.
Christopher Steel of Fletcher Advisory pointed out that, if a business rescue was not properly positioned, then political ideologies could "latch onto it".
"You could see this in a recent focus on the fees paid to rescue practitioners, which was an effort to distract attention from other issues," he said.
No meaningful progress can be made at SAA until its shareholder, the Department of Public Enterprises, has signed a firm joint venture agreement with an experienced and strategic equity partner, preferably Ethiopian Airlines, according to a recent presentation by African Aviation Services to an ANC study group workshop.
Yet, aviation experts have in the past indicated that Ethiopian Airlines has never really been interested in putting money per se into SAA.
* Fin24 approached the Department of Public Enterprises for comment, which was not available at the time of publishing. Once received, this article will be updated to include the comment.