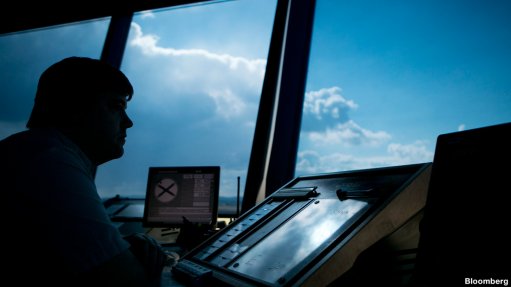 The South African National Space Agency (Sansa) is continuing to develop the concept of a South African satellite navigation augmentation system. This has an initial primary, but by no means exclusive, focus on the aviation sector.
Since the development of the original US Global Positioning System (GPS) in the 1990s, satellite navigation systems have become ubiquitous. In addition to GPS, there is Russia's Glonass, which is now fully operational again, and Europe is deploying its Galileo navigation satellite constellation, which should become fully operational in 2018. In addition to these global networks, a number of countries are deploying systems that will, at least in the beginning, be more regional in scope. These include China, India and Japan.
However, there are various factors which degrade the performance of such systems, including interference from the ionosphere (which varies significantly depending on location: it is very bad in the equatorial regions, for example) and the number of satellites that can be observed from a location.
Because of these problems, satellite navigation augmentation systems have been developed, which increase the accuracy of the various GPS systems. There are different categories of such augmentation systems, and one of these categories is Space-Based Augmentation. Sansa is focusing its efforts on the development of such a Space-Based Augmentation System (SBAS) for South Africa and later Southern Africa.
SBAS best meets the needs of aviation. The project is being developed in cooperation with the European Union (EU). The aim is to use technology developed for the European Geostationary Navigation Overlay Service (Egnos).
"Egnos can't simply be extended to Southern Africa because we don't see the same constellation of satellites," explained Sansa Space Operations chief engineer Eugene Avenant at a Sansa SBAS seminar, in Pretoria, on Thursday. "Also, trying to extend Egnos to Southern Africa would require the recertification of the entire system."
South African interest in SBAS officially started in 2010. It soon became clear that very few people in the country were familiar with SBAS, so Sansa has been focusing on providing training in the field, under the SBAS Awareness and Training South Africa (Satsa) programme. Four training working sessions were held under Satsa last year, three in South Africa and one in Spain.
These training sessions involved personnel from Sansa, Air Traffic & Navigation Services, the Civil Aviation Authority of South Africa, the Peace Parks Foundation and the vehicle tracking company Tracker. "The training was very successful," reported Avenant. "We now have a local core of experts."
In addition to capacity building, Satsa is also concerned with developing a consolidated road map for a South African SBAS and to promote Engos and Galileo technologies in this country. "South Africa will use the same technology as Egnos, but it will be a standalone system," he stated. The country is still a couple of years away from formally launching a national SBAS programme (as distinct from laying the foundations for such a programme).