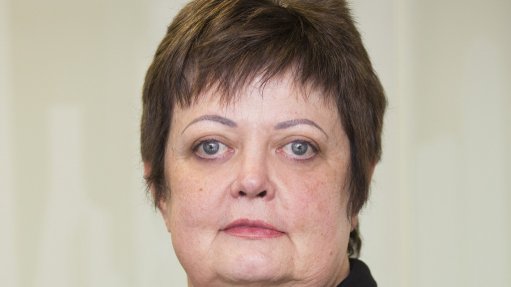 MARIAAN WOEST Micro hydros are the way forward in terms of electricity on a more localised scale
Engineering firm Arup SA associate director Mariaan Woest believes that the renewables sector is growing well in South Africa, with Arup selected as a consultant on many of the projects approved in the Renewable Energy Independent Power Producer Procurement Programme (REIPPPP).
Arup is working with renewable-energy specialists, such as Norwegian power producer Scatec Solar and renewable-energy development company Biotherm, on the development of wind farms and photovoltaic plants, and has been involved in all the biomass projects approved on the REIPPPP. In addition, the company has also been involved in two hydroelectric projects under the REIPPPP.
"An indication of the importance that Arup SA places on renewable-energy resources is evidenced by the fact that, five years ago, Arup SA had no renewable-energy team to speak of. Now, our South African renewables team is regarded as a global leader," says Arup SA CEO Poya Rasekhi.
Woest adds that the REIPPPP appears to be gaining traction and has produced industry-leading results to date. One can only hope that uncertainty regarding bid announcement dates will not deter further investment in the industry, especially for smaller developers.
She notes that Arup is focusing on the development of micro hydros, such as the 4.5 MW micro hydropower projects near Bethlehem and on the Ash river, in the Free State. These projects were initiated to generate renewable energy from the constant flow of water, which runs into the Ash river as a result of the Lesotho Highlands Water Project, with two micro hydro stations – one at Merino and the other in the Sol Plaatjie municipality.
Arup believes that projects like these are the way forward in terms of electricity on a smaller and more localised scale, and Woest notes that interest in micro hydro is growing throughout Africa, especially in Kenya, Uganda and Zambia.
Arup is also a Panel A services provider for State-owned power utility Eskom, and has established and implemented project controls at various Eskom projects, including Medupi power station, in Limpopo, Kusile power station, in Mpumalanga, and the Ingula pumped storage scheme, in the Drakensberg. These controls incorporate project development, planning, value and document management that embrace methodologies such as Projects in Controlled Environments Version 2.
Arup has been involved in these projects from the preproject planning and prefeasibility elements to the concept, definition and design stages, explains Woest. These stages, managed by Arup and its consortium, ensure risk reduction and increased value across the Eskom projects, as well as compliance with Eskom's Project Design Reference Acceptance formulated stages.
Arup currently has two international experts in the fields of project management and control management assisting at Kusile. "It is imperative that we have specialist engineers and technicians on the ground who can comply with Eskom's own processes and systems on any given project. This is where Arup can add great value to projects of any nature – we have global and local experts available who are proficient in most of the required protocols adhered to by our customer base," says Woest.
Using project control interventions, Arup can positively influence project programmes and has put projects back on and, in some cases, ahead of agreed timelines. "We have managed to shorten commissioning time- frames using smart processes, supported by highly experienced engineers," concludes Woest.