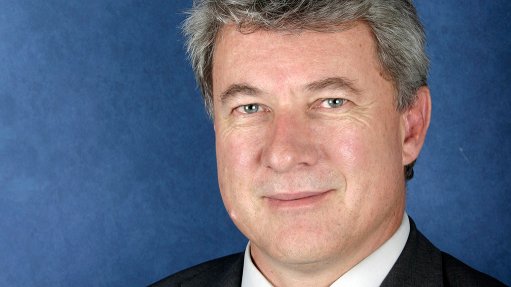 DE BUYS SCOTT While roads are critical to any economy, they are even more important in South Africa
South Africa's national highway network is comparable to some of the best road networks in the world, including those of developed countries, says KPMG infrastructure advisory head De Buys Scott.
He maintains that South Africa's road network is critical to its economy, even more so than is the case in countries equipped with more viable transport alternatives.
Currently, road freight is the primary mode of goods transportation in South Africa; therefore, the roads need to be well maintained to sustain productivity, Scott adds.
He states that roads are critical to any economy, but they are even more important in South Africa, as road transportation is more commonly used than in many other regions, necessitating an even greater need for reliable capacity.
Scott points out that roads play a key role in government's Strategic Integrated Projects (Sips), particularly Sip 2, including the Harrismith logistics hub, which will act as a key node to accommodate automotive transport moving north from the Free State, as well as transport on the N3 from Durban or Richards Bay to Johannesburg.
Scott adds that, if all goes to plan, the Harrismith logistics hub will assist in developing a key economic corridor and might also include better rail capacity and an airport.
Tolling Benefits
Scott says that the successful tolling and maintenance of South Africa's national highways have allowed South Africa's primary network to accommodate the increased road volumes.
He points out that, ten years ago, many highways in and around Johannesburg had two lanes and, owing to sound management by State-owned South African National Roads Agency Limited (Sanral) and the Gauteng Department of Transport, this has doubled.
Scott further notes that the public–private partnerships for tolling have been successful, and that e-tolling with its 'user pays' principle, is sound, despite its bad publicity.
He adds that the High Court dispute between the City of Cape Town and Sanral over tolling the N1 and N2, in the Western Cape, remains a challenge.
However, Scott points out that, while road taxes are used worldwide, the lack of adequate public transport options in South Africa makes tolling private transportation a more emotive issue.
He adds that Sanral's transparency and consultative effort regarding the Gauteng e-tolls were inadequate.
However, Scott says Sanral is well run and has fared much better than many other State-owned enterprises, adding that earlier this month, Sanral hosted a bond auction that was over- subscribed.
Challenges
Scott highlights two significant backlogs in South Africa's roads infrastructure development. Firstly, secondary road networks, particularly in rural areas, have been neglected and, secondly, the freight rail sector is still being revamped.
He argues that improving the secondary road and rail networks, after sustained periods of neglect, will take time. Although the secondary road networks will always remain secondary, they still need to be improved, while freight rail is transport infrastructure that is receiving the highest investment – and appropriately so – he adds.
Designing and developing a freight rail system that is largely new, is a ten-year-long project, says Scott, reiterating the importance of simultaneously maintaining the primary road network and developing freight rail to eventually render both options viable for goods transport.
He adds that improved freight rail will ease the pressure on the roads, and that the current pressure is particularly unsustainable because of the current volumes of heavy freight traffic.
Scott concludes that, owing to economies of scale, there will be significant incentives for businesses to switch from road to rail when it eventually becomes available.