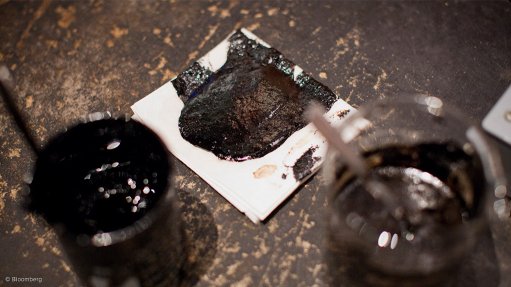 RESEARCH DRIVE Aurecon's papers will include a discussion on rheological and viscoelastic properties of bitumen binders and aggregate stone
Photo by: Bloomberg
Engineering, management and specialist technical services firm Aurecon will present two key technical papers on the characterisation of road seals materials at the 2015 Conference on Asphalt Pavements for Southern Africa (Capsa), which will be held at Sun City, in the North West, from August 16 to 19.
Aurecon pavement and materials engineer Estimé Mukandila will present the two papers, as he is conducting research on the topics for his PhD degree.
The papers will elaborate on the rheological and viscoelastic properties of bitumen binder and aggregate stone, as well as the failure of road seals' adhesive and cohesive properties.
Mukandila notes that the dynamic shear rheometer (DSR) was the instrumental equipment selected for the research. The DSR is used to characterise the elastic and viscous behaviour of asphalt binders for a range of temperatures.
"Our choice of equipment was motivated by the DSR's gaining popularity in bitumen testing, having been introduced into the South African market in the past decade."
He suggests that the concepts developed in his research can assist road infrastructure designers in confidently predicting the life of road seals.
"By better predicting the life expectancy of a road seal, a viable road maintenance management system can be implemented. Additionally, the development of new DSR testing methods will help us master this new testing technology for the South African road industry," he posits.
Mukandila's papers are titled 'Principles of dynamic shear rheometer testing of non standard samples for cohesion and adhesion of bituminous road seal materials', and 'Rheological characteristics of South African bitumen'.
Aurecon project management functional lead Terence Milne will also present a paper, titled 'Overview of enhancements on road surfacing seal design methodologies through seal system and materials modelling'.
Meanwhile, Mukandila tells Engineering News that professionals in the industry are becoming increasingly aware of the environmental impacts of road construction.
"At Aurecon, energy-saving initiatives and environmental impact are prioritised when building roads," he says, adding that the company often plays an advisory role when partnering with clients to partly ensure that products or materials that can negatively impact on communities and the environment are not used in the projects.