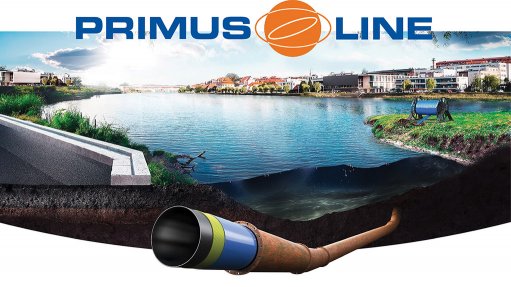 Pipeline services and waste management specialist Rescue Rod has been serving the industry in various ways since 1990.
"With over 25 years of experience in the industry and some of the most technologically advanced industrial sewer cleaning and pipeline rehabilitation equipment in the world, we have always stayed true to our principle of giving our clients the best possible solution," states the company.
A Philosophy of Continual Improvement
Rescue Rod knows that even when the ideal solution is found, a better one is always somewhere on the horizon. "We continually review the way in which we service our clients, most importantly, the equipment we use to provide the service."
Rescue Rod ensures that it is always at the cutting edge of technology, procuring machinery that has less impact on the integrity of a system and carries out tasks efficiently, delivering less environmental impact and effective time-saving initiatives.
Primus Line® Solution
Primus Line® is an innovative technology for the trenchless rehabilitation of pressure pipes and consists of a flexible Kevlar® reinforced liner and specially developed end fittings.
Primus Line® is self-supporting and is not bonded to the host pipe. Developed by experienced engineers, the system is suitable for different media such as water, gas and oil, as well as various pressures to suit specific jobs. Primus Line® has already proven itself in numerous projects, notes Rescue Rod.
Primus Line® Benefits
Rescue Rod's clients benefit from long insertion lengths and the product's ability to traverse bends of up to 45ϒ.
Small construction pits, short rehabilitation times and the low level of impact on the environment make Primus Line® the ideal technology for the rehabilitation of defective lines in sensitive environments.
The system is suitable for various application needs and is available in nominal diameters ranging from DN 150 to DN 500.