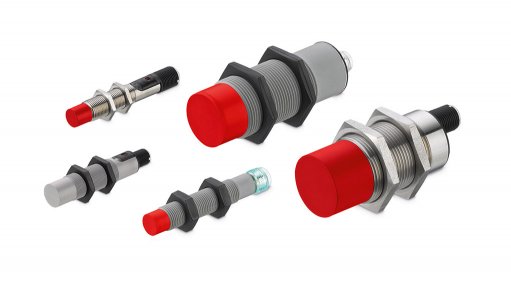 Leuze's range of optoelectronic and inductive switches with capacitive proximity switches make it possible to apply a solution for all detection requirements from a single source. Using innovative technology, these sensors are able to reliably detect and monitor fill levels and detect objects through packaging materials.
Available from Countapulse Controls, leading supplier of specialised sensing solutions, the contactless, wear-free switches are resistant to electromagnetic influences, interference and contaminants in the air such as dust.
Facilitating optimum flexibility in applying this technology, the capacitive switches are available in a cylindrical or cubic design, and in embedded or non-embedded versions. This allow for a wide range of mounting options.
Designed using semiconductor technology, these Leuze switches offer a long life expectancy, regardless of the detection and switching frequency. And the new generation sensors make contactless detection of many different objects and media possible, regardless of the shape.
The Leuze switches are particularly suitable for detecting objects in harsh and dirty environments due to their IP67 housing. Further, the ability to "see through" certain materials allows these switches to be used in food and beverage and packaging industries where it is possible to detect products in outer packaging and behind container walls.
These sensors are also ideal for accurately checking fill levels and monitoring these for completeness.
Johannesburg-based, Countapulse Controls has an in-depth understanding of the application of absolute rotary encoders and is able to assist the market in selection of the best fit solution for a given application.