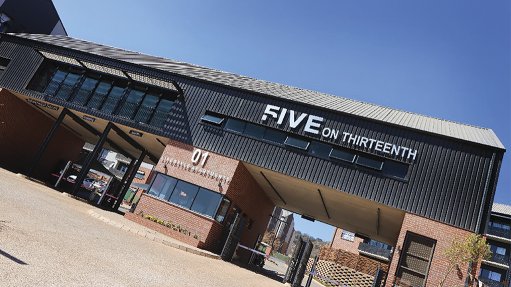 A development of 32 property blocks consisting of 40 units per block creates a high demand for hot water for tenants at 5ive on Thirteenth Lifestyle Apartments in Fairland, Randburg. Hendry Brand, from Century Property Developers, decided to go with piped natural gas for the central water system after a feasibility study found this to be the most positive solution. 5ive on Thirteenth Lifestyle Apartments meets the developers Edge Certification requirement, while gas supplier Egoli Gas supplies piped natural gas to the central water system, providing the developers with the green eco factor they strive for as a responsible developer.
From a capital, cost and outlay perspective, the system proves reliable and cost-effective when compared with other systems. The development comprises seven Rinnai tankless water boilers per block, providing tenants with an unlimited supply of hot water on demand. The value addition of hot water at a lower rate is passed on to the client, meaning they can spend an extra two to three minutes in the shower without feeling it in their wallets.
From a safety perspective, Egoli Gas's high safety standard requirements, as well as the input of gas, leaves little concern when the system is designed and installed by a gas engineer. Owen Howel from Gas Care Services implemented the system with aftermarket controllers fitted to each unit. He explains the diversity factored in with a tankless system.
"Taking electric geysers out of 40 units per block reduces risk and avoids potential structural damage to the building. In turn, tenants enjoy lower insurance premiums," he says. The tankless system saves space and has low maintenance requirements as the units are serviced individually, meaning there is no downtime. Further, there is a constant flow of hot water to the building. The link to piped natural gas derives other safety benefits, such as not needing to fill cylinders or have delivery trucks supply bulky gas storage.
Speak to Egoli Gas and discover how your next development can benefit from being connected to Johannesburg's piped natural gas infrastructure.