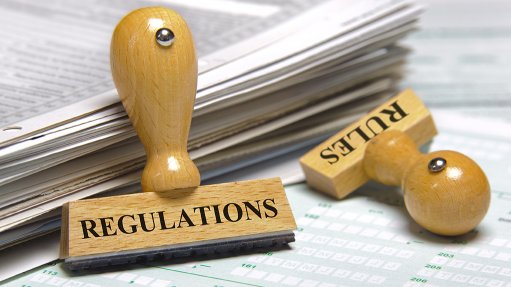 TOWING THE LINE The National Regulator for Compulsory Specifications' National Building Regulations division assists with the upkeep of the National Building Regulations and Building Standards Act
The National Regulator for Compulsory Specifications (NRCS) has its sights set on accelerating growth in and strengthening its partnerships with the construction sector.
NRCS architecture and national building regulations technical adviser Rudolf Opperman notes that the construction and broader built-environment sectors are recognised as essential and critical assets to South Africa's economy, as they are responsible for the conceptualisation and execution of fixed capital investment.
"The collective built environment sector, consisting of developers, built environment professionals, civil and building contractors and their respective material suppliers make up this industry, which serves the public and private sectors," he adds.
Although the built environment sector employs a variety of role-players, ranging from highly educated technical experts to wage-earning labour, it is currently unable to ensure money flow to some of its most vulnerable labourers, owing to the adverse impact of the Covid-19 pandemic.
This downturn comes at a time when critical infrastructure projects are being delayed amid uncertainty in an already declining construction sector, which will have a domino effect on society and the economy, says Opperman.
The NRCS National Building Regulations division, as the implementing agent on behalf of the Department of Trade, Industry and Competition (DTIC), advises the department and assists with the upkeep of the National Building Regulations and Building Standards Act.
As such, the Act provides the minimum standards for construction that supports the political mandate to implement public and private building infrastructure, Opperman explains.
These stipulate how and when building applications are to be submitted to the regulator prior to the start of any building operations.
Therefore, the NRCS aims to identify measures for the industry to remain sustainable. It will also help the industry to navigate its way through the pandemic, which is likely to influence the directives it is given by the DTIC in terms of its processes going forward.