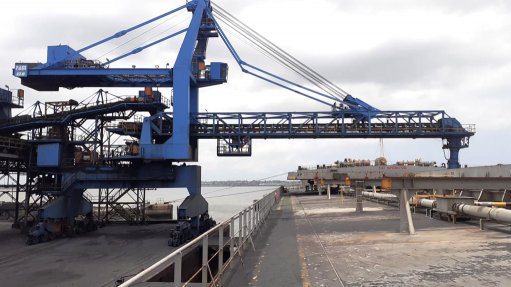 The Matola Terminal
A Cape size vessel, about the length of three soccer fields, last week set sail from Grindrod's Terminal de Carvão da Matola (TCM), carrying a parcel of 147 545 t of magnetite destined for China.
This is the biggest shipment in the port's history – a new record since the shipment of 121 000 t in May this year.
"Investment in the port and exceptional teamwork has allowed us to deliver the most efficient and cost-effective customer solution," says Grindrod Freight Services CEO Xolani Mbambo.
In 2017, as part of the Port Maputo channel dredging and port expansion project, the TCM berth pocket was deepened to 15.5 m chart datum to receive and load larger vessels targeting post-Panamax vessels.
During 2021, TCM started to receive Cape size vessels.