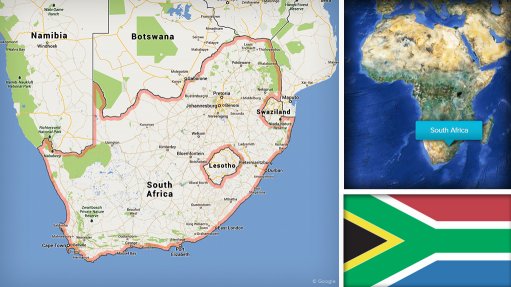 Name and Location
Rea Vaya bus rapid transit (BRT) system Phase 1B, Gauteng, South Africa.
Client
The City of Johannesburg.
Project Description
Phase 1B of the Rea Vaya BRT system is the second loop, or second trunk route, in the overall BRT system. The 18 km, ten-station phase will run from Noordgezicht to Parktown, and into the Johannesburg central business district (CBD).
The already operational Phase 1A of the BRT system runs from Thokoza Park, in Soweto, to Ellis Park, and also comprises routes through the CBD. It covers 25.5 km and has 33 stations.
A trunk route, such as the one in Phase 1A and 1B, is typically supported by several BRT feeder services ferrying passengers to and from the main routes.
The new route will cover areas, such as the universities of Johannesburg and the Witwatersrand, as well as the Helen Joseph and Rahima Moosa hospitals. An additional 45 000 passengers are expected to use the BRT system each weekday, following the completion of this phase.
It will also result in another 134 buses being added to the existing fleet of 143.
The third phase of the project, Phase 1C, is planned to run from Parktown to Sandton. A positive decision on this route's environmental-impact assessment is still outstanding. Additional Rea Vaya phases will result in other links from Dobsonville, Protea Glen, Chris Hani Baragwanath hospital, Sunninghill and Alexandra being integrated into the existing system.
Value
Government has invested an estimated R4-billion in the Rea Vaya bus system to date.
Duration
Not stated.
Latest Developments
Phase 1A of Johannesburg's Rea Vaya BRT system should carry about 42 000 people a day, while it had been expected that Phase 1B, rolled out last year, would add another 60 000 daily passengers.
However, the entire system is carrying only 35 000 people per weekday on average, says Rea Vaya finance and administration director Brendan Petersen.
"This is much lower than anticipated" and "not economically efficient" when considering only transport, and not social, benefits.
Petersen has said that it is important for the city to consider several questions, through a sustainability study, before the planned roll-out of Phase 1C in 2017.
The original objectives of the Rea Vaya system were to provide a fast, safe and reliable public transport system; formalise the minibus taxi industry through its participation in Rea Vaya; ensure spatial restructuring and integration, with the poor able to move around the city; ensure a shift to public transport; mitigate climate change; and ensure that Johannesburg became a more competitive city.
However, certain challenges emerged in the operation of phase 1A and 1B.
For one, the real cost of operating Rea Vaya became clear, says Petersen.
For example, the costs of station and travel-way maintenance were high, as was the price tag on staffing the stations, fuelled by passengers' security concerns.
The city also realised that the system would need operational subsidies for most of the 12-year operating contracts.
The cost of automatic fare collection was high, while it had also became clear that the stations were not "fare-evasion proof", notes Petersen.
The introduction of a bank-based card as payment method, onto which fees can be loaded, resulted in a "significant reduction" in passenger numbers, he says. However, some of these passengers have returned to the system, he adds.
Fare-evasion occurs through a system whereby passengers leave the station in free flow. Now, however, passengers' cards are scanned at the turnstiles before they enter and leave the station.
Strikes have also resulted in passengers not using he system and returning only two, three months later.
The sustainable study on Phase 1C investigated a few scenarios: not building Phase 1C, rolling a BRT system similar to Phase 1A and 1B, improving and extending Phase 1C, or moving to light rail.
Several indicators were considered such as safety, basic accessibility, system efficiency, security, economic viability, resource consumption and air quality.
Peterson gas said the city pertinently asked how operating costs could be covered by fare revenue also considering options, such as advertising, at the stations.
The outcome of the study was that Phase 1C should be improved and extended from the original planning.
The original plan was for Phase 1C to go to Alexandra and Sandton. However, the extended Phase 1C will now go to Ivory Park, Midrand, Sunninghill and possibly Randburg to secure more passengers.
It is expected that the new extended Phase 1C could add 200 000 passengers a day.
Phase 1C is expected to start operations in early 2017.
Key Contracts and Suppliers
The Johannesburg Development Agency (JDA) (main implementing agency); Scania (supply and delivery of chassis and engines for BRT buses); Marcopolo South Africa (bus bodies) and MBSA Sandown Motor Holdings (buses).
On Budget and on Time?
Not stated.
Contact Details for Project Information
BRT marketing and communications, tel +27 11 544 1900, cell +27 83 441 6747.
City of Johannesburg Rea Vaya project manager Jacques van Zijl, tel +27 11 870 4613; or communications deputy director Nthatisi Modingoane, tel +27 11 407 7354, fax +27 11 403 3494, cell +27 82 467 9228 or email nthatisem@joburg.org.za.
JDA, tel +27 11 688 7851, fax +27 11 688 7899 or email info@jda.org.za.
Scania, tel +27 11 661 9600.
MBSA, tel +27 12 677 1500.