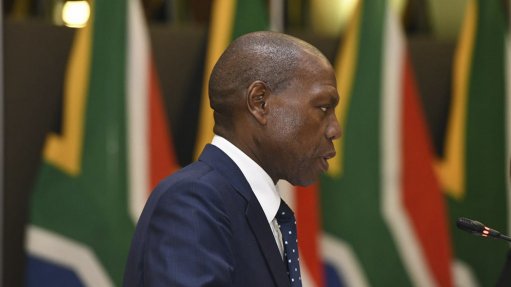 Health Minister Zweli Mkhize
President Cyril Ramaphosa announced on Tuesday that he has placed Health Minister Zweli Mkhize on special leave.
This comes as Mkhize revealed that he had met with Ramaphosa to discuss special leave, following his alleged involvement in the Digital Vibes scandal.
Minister of Tourism Mmamoloko Kubayi-Ngubane will serve as acting Minister of Health as Ramaphosa awaits the outcome of the Special Investigating Unit (SIU) probe into Mkhize's alleged involvement with an irregularly awarded R150-million contract, in 2019.
"This period of special leave will enable the Minister to attend to allegations and investigations concerning contracts between the Department of Health and a service provider, Digital Vibes," the Presidency said in a statement.
Mkhize was asked earlier on Tuesday whether he would step aside if Ramaphosa did not put him on special leave, to which he responded that the issue should not be pre-empted as the SIU report had not yet been released. He also said the President should not be second guessed and that Ramaphosa should be given time to make a decision on how to deal with the matter.
Mkhize went further to explain that he, himself, never signed a contract.
"I never signed a contract and it looks to me that somebody did not understand what signing was all about. What we have signed – the normal submissions which would report to the Minister that we have appointed a service provider, we have allocated a budget, we have done all the plans and that – must come from the activity manager to the unit manager. It must be counter signed by the director-general and all that the Minister is expected to do is with that information, he should take note of that fact that there has been a plan, there has been a budget, the administrative processes have been done. And that all the Minister must do is approve the communication strategy in this regard. It was all about that strategy. When I signed it was a normal memo," he explained at length.
He said the investigating team did not understand that he had signed a memo, not a contract, stating further that a Minister cannot sign a contract or participate in the appointment of a service provider.
He emphasised that he did not participate in the administrative process.
He also called out the media for reporting that he had signed a contract, saying that it was either misunderstood or that the media was being "mischievous".
He also explained he did not sign any contracts during the vaccine negotiation process, revealing that the director-general was the person who signed those contracts.