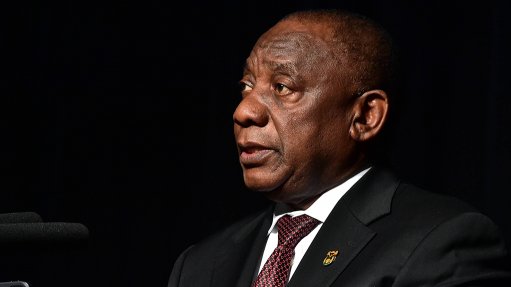 President Cyril Ramaphosa
President Cyril Ramaphosa is looking at making changes to the Eskom board as part of the implementation of a rescue plan at the power utility, the Presidency said on Thursday.
Ramaphosa's spokesperson Khusela Diko said this while responding to questions over earlier comments by Deputy President David Mabuza.
Mabuza told journalists that Ramaphosa had been "misled" when he assured South Africans that there would be no load-shedding "of any form" between December 17 and January 13.
"The president is wholly seized with the matter at Eskom. He is looking at changes that have to be made, also within the board itself and with the implementation of the Eskom road map that had been launched, so it's ongoing work," Diko said.
Diko's comments come on the back of Mabuza's remarks that the Eskom board had been "struggling to get things right", with the added challenge of operating without a full-time chief executive at one stage.
Board chairperson Jabu Mabuza was appointed acting CEO in July, after Phakamani Hadebe resigned as the utility's executive head.
Andre de Ruyter started work as permanent chief executive of the ailing parastatal on Monday.
The deputy president described the fact that Jabu Mabuza served both as board chairperson and acting CEO as "unfortunate".
Diko told journalists that Mabuza had no "malicious intent" in his response to media questions when he said Ramaphosa had been misled.
"I have no doubt that the deputy president did not intend, nor did he infer any malicious intent on the part of the minister, nor the chair of Eskom. Indeed there has not been any planned load shedding as per the commitment that was made by Eskom to the president."
She said the emergency rescue plan, which was set in place during December, had been largely successful, adding that government was now dealing with "something that has been totally unplanned, and that is how we understand the statement the deputy president has made".
Eskom implemented stage two load shedding on Thursday before downgrading it to Stage 1 on Friday morning.