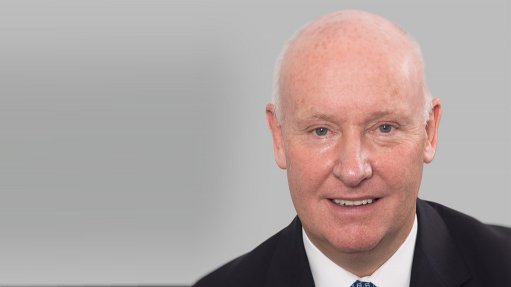 BMW Group South Africa CEO Tim Abbott
South Africa's seven light vehicle manufacturers plan to launch a R3.5-billion venture fund this year, aimed at boosting black economic empowerment in the domestic automotive manufacturing industry.
The seven manufacturers are BMW, Ford, Toyota, Mercedes-Benz, Isuzu, Nissan and Volkswagen. They are all 100% owned by their parent companies abroad.
The Beijing Automotive Group's plant in the Eastern Cape is still under construction.
BMW Group South Africa (BMW SA) and sub-Saharan Africa CEO Tim Abbott said in Pretoria on Friday that the seven manufacturers were not in a position to surrender any percentage of ownership to South African investors, black or white.
The venture fund was an attempt to address government's push for increased empowerment in the local automotive industry, especially as the Department of Trade and Industry (DTI) was expected to announce a new government support programme for the automotive industry later this year.
Abbott said current planning was for the venture fund to have a black fund manager, with the vehicle manufacturers and government working alongside this manager to select projects to benefit from the fund.
Benefits could include funding and/or mentoring.
Potential sectors that could benefit from the fund included security, logistics, dealerships and component manufacturing.
"This fund could potentially further increase the number of locally made components on vehicles produced in South Africa," said Abbott.
He noted that the fund still required a number of approvals, such as legal buy-in from all the manufacturers' parent companies.
"From there we'll go to the DTI to present our plan."
Abbott said the fund was not part of government's new incentive plan, the Automotive Masterplan, set to replace the current Automotive Production and Development Programme. It did, however, compliment the masterplan.
"We [BMW] already have the sign-off from the BMW head office in Germany," he added.
BMW SA will start shipping the new X3 sports-utility vehicle to customers in South Africa and abroad in April this year. Export markets include the UK, Germany, France and Spain.
Around 96% of production will be exported.
The R6-billion investment to produce the new X3 pushed up capacity at the plant to 76 000 units, which is a new record for the Rosslyn facility.