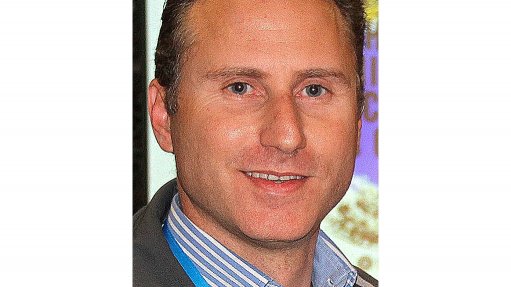 LARRY FEINBERG The ASAQS executive director believes the South African government should forge stronger relationships with the quantity surveyor profession
Voluntary quantity surveying organi- sation the Association of South African Quantity Surveyors (ASAQS) executive director Larry Feinberg would like the South African government and construction stakeholders to recognise the value of employing reputable quantity sur- veyors to alleviate corruption and inflated construction costs.
He notes that the decision to appoint quantity surveyors as part of a professional team for a building project is usually made by the originators of a project, either the developer or the government department responsible for executing such a project.
The additional cost of including a quantity surveyor in the team is often used as an excuse to leave such a professional out entirely, "but without the expertise the quantity surveyor would bring to a project, the result could well be that the project will, eventually, cost a lot more than originally anticipated," Feinberg adds.
He points out that, owing to this, the ASAQS would like to see its mem- bers increasingly consulted or employed by government to control costs on State projects, and/or advise on realistic risk assessments in budgeting for projects in the private and public sectors.

"Involving quantity surveyors in a project from the outset would also ensure that contractors are appointed based on their expertise and functionality, and not just on the price of their services."
Feinberg explains that, recenlty, the Nigerian government urged the Quantity Surveyors' Registration Board of Nigeria to cooperate with key national institutions to eradicate corruption, particularly in the local construction industry – which has one of the highest building costs in the world. He believes that the South African govern- ment should emulate its Nigerian counterpart's example and forge stronger relationships with the quantity surveying profession.
He points out that Nigeria has realised that the expertise of construction economists – particularly quantity surveyors – can resolve the problem of high project costs, which are often ostensibly caused by "perceived risks" converted into monetary values that are added to the overall project costs. These risks can encompass aspects of design and funding, as well as high interest rates, security concerns and foreign exchange fluctuations.
Feinberg says granting unreasonable leeway for perceived risks severely inflates the cost of a project. "This is where the input of reputable quantity surveyors could bring 'sanity' to the costing of a project."
He neither suggests nor intends that South Africa replicate every facet of the quantity surveyor's role in Nigeria, but the ASAQS is "will- ing to foster a similar spirit of cooperation between our profession and the government in South Africa".
He reaffirms that the ASAQS is ready to assist government in any way that would prevent overspending in the current economic climate.
He notes that many government departments already employ full-time quantity surveyors who not only control costs and prevent potential corruption but also play a role in drawing up the initial tenders.
Feinberg comments that there have been increasing cases of "bogus operators" claiming to have been registered as ASAQS members. "We would, therefore, like any organisation about to employ a quantity surveyor to first ensure that the individual or company is indeed an ASAQS member." He points out that the ASAQS carefully screens applicants for membership and would react immediately if unethical behaviour and poor performance by a member are brought to its attention.
The ASAQS believes that sustainable development cannot be achieved when the activities of certain economic agents are mired in corruption and unethical practices.
"As long as the costs of construction projects in South Africa are not professionally verified and controlled, each one will pose a threat to the economic welfare of our country." Feinberg concludes.