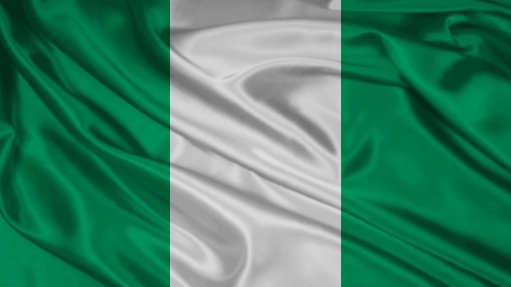 Confirmation of Nigeria as Africa's largest economy should not be viewed as a threat to South Africa, but rather confirmed Africa's status as a dynamic growth market, Gauteng Economic Development MEC Mxolisi Xayiya argued during a dialogue on the consequences of Nigeria's recent rebasing exercise.
The Nigerian government announced in April that, following a rebasing exercise, its gross domestic product (GDP) was $510-billion, 60% larger than South Africa's current $360-billion GDP.
Speaking in Johannesburg at an event hosted by the Gauteng Investment Centre Xayiya slated those who had used the announcement to raise alarm over the state of the South African economy.
"The rebasing of Nigeria's GDP has revealed that its economy is more diversified than it was in 1990. This is good news for Nigeria, which has a population of 180-million people," he said.
He added that a prosperous Nigeria would make the whole of Africa a better place to live. "South Africa needs to consolidate its manufacturing sector and improve exports performance, especially for value-added products [to bolster its own GDP]," he said.
Xayiya pointed out that South African companies could benefit from Nigeria's economic growth as local businesses already have significant investments in the Nigerian economy, particularly in the retail and telecommunication sectors.
For South Africa to grow more strongly, it would have to be anchored by strong regional economies that assume economic and political leadership of their regions.
"Ultimately, the rebasing of Nigeria's GDP confirms its status as a dynamic growth market and reinforces the broad African growth story. It also positions Nigeria and South Africa as complementary regional economies and investment hubs for West Africa and Southern Africa," he noted, adding that the announcement was reason for celebration rather than anxiety.
DATA GAPS
Economic strategist Chris Becker said sub-Saharan Africa still experienced major data constraints, which often made official data unreliable.
He noted that there were challenges surrounding how data are measured owing to the nature of these economies, which are different from Western developed economies.
"A lot of trade that happens in sub-Saharan Africa happens in the informal sector. There are many constraints and challenges for statistical bureaus to go into the field and to make good data sense of what is happening and Nigeria is no different," he said.
Becker pointed out that Nigeria's GDP now included sectors that did not exist in 1990 including the film industry and the information technology sector.
However, he mentioned, there were issues around using GDP as the best method of trying to understand what is going on in the economy.
"For example, even with the latest GDP that has been released, there has been weak nominal GDP growth in Nigeria in the last couple of years," he stated.
In 2013 the nominal rate of growth slowed to 3%, whereas since 1995 there had been trend growth in Nigeria of around 15%.
However, the Nigeria National Bureau of Statistics still reported positive real GDP growth of between 7% and 8%, which Becker said implied steep deflation. But such figures raised questions, as companies and locals in Nigeria have all reported rising prices.
"In fact, the consumer price index, also reported by the Nigeria National Bureau of Statistics, is reporting an inflation rate of around 9%. That shows that there is a large gap in Nigeria's GDP data and the national accounts data," said Becker.
There also appeared to be a mismatch between official and financial sector data. "There are still some gaps in the GDP data that need to be filled and I think it could still be improved," he said.