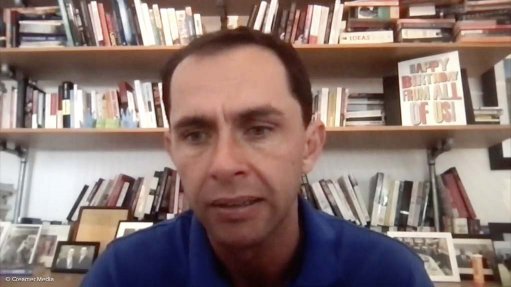 Project Isizwe founder Alan Knott-Craig Jnr
Project Isizwe has evolved from a non profit organisation to a full profit firm able to provide low cost Internet access for low-income communities around South Africa on a more sustainable basis and scale affordable Internet infrastructure.
The group, which established the successful City of Tshwane Free WiFi project in 2013, has branched out to unlock business models that are more sustainable and long-term and do not rely on subsidies from government or private companies to deploy public WiFi hotspots.
The Tshwane free WiFi project remains the biggest project of its kind on the continent, having connected over five-million devices over the last seven years and run by the municipality.
However, Project Isizwe founder Alan Knott-Craig Jr said that the model was unsustainable, with high risks, government procurement challenges and a reliance on a government or company subsidy that is not guaranteed to remain in place indefinitely.
Speaking at a seminar hosted by EE Business Intelligence and Nedbank, in conjunction with the Joburg Centre for Software Engineering at the University of Witwatersrand, he explained that Project Isizwe has been working toward deploying cheap Internet access through offtake agreements and collaborations with communities.
"Project Isizwe migrated towards corporate South Africa and we started getting projects going with big blue chip companies," he told delegates, highlighting the success of a Glencore-subsidised community WiFi project around coal-mining communities in Mpumalanga.
With the risks of a non-profit losing subsidised contracts, as it was not driven by profit, Project Isizwe turned to potential profit models without making Internet access unaffordable.
"While we were always committed to this concept of free WiFi, we decided to take a step towards cheap Internet [with the launch of the R5 a day model]".
Over the past year, Isizwe R5 WiFi projects have been running in a township outside of Durban and with the Rambuda Tribe in Thohoyandou with success.
In collaboration with the Rambuda Tribe, which is home to 150 000 members and 30 000 homes, the company will enable that, within the next six months, every single person will be within walking distance of a R5 WiFi zone.
A special purpose vehicle was created, with the Tribal Trust owning 70%, securing profits that could be used to deploy more infrastructure or build schools.
Project Isizwe also now works on an offtake agreement model to secure funding for the network deployments.
"We build infrastructure in communities, but we get offtake agreements from local employers or schools to distribute. We can take that contract to the bank to get funding."