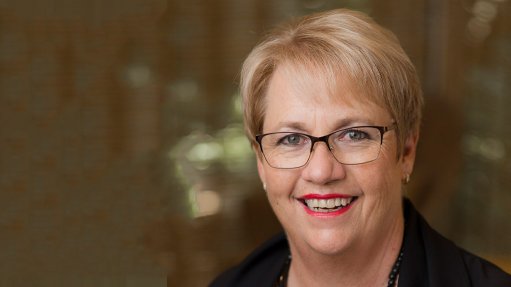 LENORE KERRIGAN The company is developing the ecosystem to support RPA growth
Robotic process automation (RPA) company UiPath, headquartered in New York, US, has opened a local office to offer its automation services to local companies so they can unlock more productivity without deploying new hardware, says UiPath South Africa sales director Lenore Kerrigan.
Software robots can perform typically manual-input processes, but significantly faster than people and without fatigue or human error – this enables companies to accelerate their workflows and ability to release new services and offerings, as well as provide better client experiences, explains UiPath Middle East and Africa VP Karan Dixit.
RPA training materials are available online free of charge from the UiPath Academy and anyone can use the Community Edition trial version of the product. These are part of the company's mission to democratise RPA and support skills development to meet changing demands.
"We are simultaneously developing the ecosystem that will support the growth of RPA globally," explains Kerrigan.
The company recently launched the UiPath Academic Alliance Programme, through which it engages education organisations and provides input for academic courses that delve into automation and related technologies, says UiPath Europe, Middle East and Africa MD Kulpreet Singh.
The company believes that RPA constitutes a significant disruptor, similar to the introduction of computers and smartphones and for which we must be proportionally prepared. RPA will form part of Industry 4.0, and can lead to a shake-up of society and economies that will require new skills from people, he avers.
"As the technology is nonintrusive and does not require new hardware because the solution sits in the presentation layer and leverages existing interfaces to draw the data it needs to perform functions without any compatibility issues, this also means that RPA can scale massively and quickly. This can lead to more upheaval than typical information technology transitions," he says.
Singh adds that all clients' data remain within their control and infrastructure.
Industrial Development Corporation sub-Saharan Africa associate VP Mark Walker points out that spending on RPA worldwide is expected to reach $3.7-billion by 2022 and continue to grow by more than 50% yearly. RPA is expected to grow by 57% this year.
The main reasons for adopting RPA are cost savings, rapid implementation, the return on investment and ease of scalability, he says.
"The technology is applicable in all sectors, and almost any process can benefit from it. There has been significant uptake of the technology in logistics and warehousing, financial services, call centres and some aspects of manufacturing."
Banks in Singapore that introduced RPA improved their processes by 30% to 50% during the first year, and achieved a return on investment of between ten months and two years, he illustrates.
However, logistics company Tarsus Distribution supply chain executive Tim Proome warns that any error in a process that is automated will be accelerated.