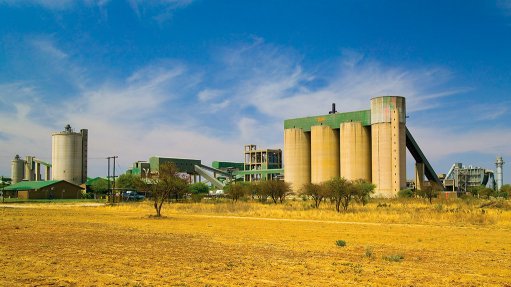 Cement producer PPC, which was expected to report 2020 financial results by September 30, reported on Wednesday that it has received dispensation from the JSE to delay the announcement to the week of October 5.
The extension was granted in light of the impact the Covid-19 pandemic had on the business and the complexities of finalising the year-end audit, as well as the impact of the restructuring and refinancing project under way.
The group, which has total debt of R5.8-billion, reported earlier this month that it had agreed to sell assets and a capital raise as part of a new agreement with lenders. It has been reported that a rights issues of about R1.25-billion is being considered.
PPC would continue to trade under a cautionary until the release of financial statements for the year ended March 31, 2020, and until full details of funding arrangements with the lenders and the capital raise were published.
In previous updates to shareholders released in August and September, the company reported that it was undertaking a restructuring and refinancing project with the objective of implementing a sustainable capital structure.
On September 30, it added that total group assets and total group borrowings were R17.1-billion and R5.8-billion respectively as at March 31, while total group equity was expected to be about R7.8-billion.
PPC also told shareholders on Wednesday that group revenue for 2020 decreased by less than 5% when compared with the R10.4-billion reported in 2019, but that earnings before interest, taxes, depreciation, and amortisation had decreased by about 16% compared with the R1.9-billion reported in the prior year.
Basic earnings a share were expected to reflect a loss of between 120c and 130c, but headline earnings a share were expected to be between 25c and 30c.