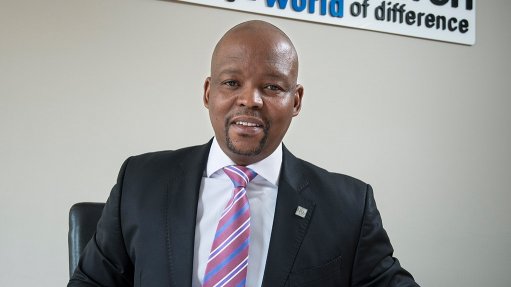 WEBB MEKO POWER-GEN & DistribuTECH Africa is the ideal platform to shift the conversations surrounding new power technology into meaningful action
With strong correlations between electric capacity and economic development, access to reliable and cost-effective power is crucial to enabling nations to harness the productive capabilities of their people and obtain meaningful growth, says engineering, procurement and construction company Black & Veatch sub-Saharan Africa business development director Webb Meko.
"POWER-GEN & DistribuTECH Africa is a critical platform for the industry to collaborate and share the latest global innovations alongside our knowledge and experience of the region's power landscape, helping African countries to speed up their progress towards more modernised energy sources and ensure that they are well positioned for the future."
Meko notes that the fastest-growing trends across the continent are associated with modernising grid infrastructure and increasing the prevalence of decentralised, distributed power generation technologies. The latter has become especially important, as decreasing costs are making it feasible to supply electricity to many parts of Africa where low levels – or none at all – have been the norm.
Modernised sources of power generation will pave the way for a more competitive energy market among key players; distributed generation and microgrids can eliminate the requirement for large-scale energy infrastructure and the need for certain elements of a transmission system, he explains.
"Distributed generation and microgrids are attractive options for industrial and commercial customers, rural communities and others seeking on-site energy capacity or faster deployments. "Distributed generation can also be built in close proximity to the load consumption site and often offers a more affordable, quicker-to-market solution."
Meko adds that there is also a growing obligation to generate power that is kinder to the environment, with the growing interest in renewable-energy sources producing improvements in technology and costs to cater for demand. With many countries embracing a circular economy, including South Africa, there are also opportunities to amplify power generation from waste-to-energy sources.
However, he notes that, despite the growth in power generation options, economic gaps in Africa are being exacerbated by rising population growth, an expanding middle class and expectations for improved standards of living, and require significant financial investment to be bridged.
Moreover, several considerations must be taken into account regarding the development and implementation of power projects, Meko states, adding that an experienced global infrastructure expert can often prove crucial in navigating project controls.
"POWER-GEN & DistribuTECH Africa, thus, plays a critical part in bringing various industry stakeholders together. . . to plot a way forward for Africa's energy sector. It also represents a key opportunity for showcasing the latest technological innovation to a market that is poised to take advantage of them."
Meko explains that, with energy systems still being developed in many parts of Africa, particularly in rural areas, there is significant opportunity to start integrating technology and modernising power systems at an early stage. As early adopters, these countries will have the resources to respond to the growing demands of industrialisation while improving the environment for doing business and attracting investment. "We believe POWER-GEN & DistribuTECH Africa is the ideal platform to shift the conversations surrounding this technology into meaningful action."
Tight Controls the Secret to Success
Black & Veatch emphasises that the implementation of tight project controls is key to ensuring the success of power projects.
History shows that power projects – regardless of size or scale – require careful planning to overcome challenges, and this is becoming clearer only as power development plans worldwide become more complex, says Black & Veatch sub-Saharan Africa energy operations manager Joseph Mahendran. "When deployed consistently, sound project controls can provide technology and economic advantages before, during and long after construction while . . . minimising risk for stakeholders."
He adds that, in regions heavily dependent on investment, such as Africa, sound project feasibility and a good understanding of project costs and schedules are especially critical for securing investment support and these factors, thus, must be closely managed throughout the project's execution.
Modern project control tools and experience can help to forecast and measure various project dynamics more effectively, thus providing a realistic perspective and understanding of how work is moving throughout each phase of delivery in terms of the established budget and schedule. Direct project control guidance, which includes applied global best practices, can, moreover, help bridge skills and knowledge gaps, as well as provide knowledge transfer training for the local workforce.
Seasoned project control experts can also better identify and mitigate unforeseen engineering, procurement and construction risks early, helping to avoid schedule delays and budget overruns. Technology, when used appropriately and led by strong project control practices and experience, can also help reduce project schedules.
"Project controls play an integral role in infrastructure projects, intertwining experience and technology to ensure seamless execution. Experienced project managers know how best to modify plans based on region-specific resources and local execution dynamics."