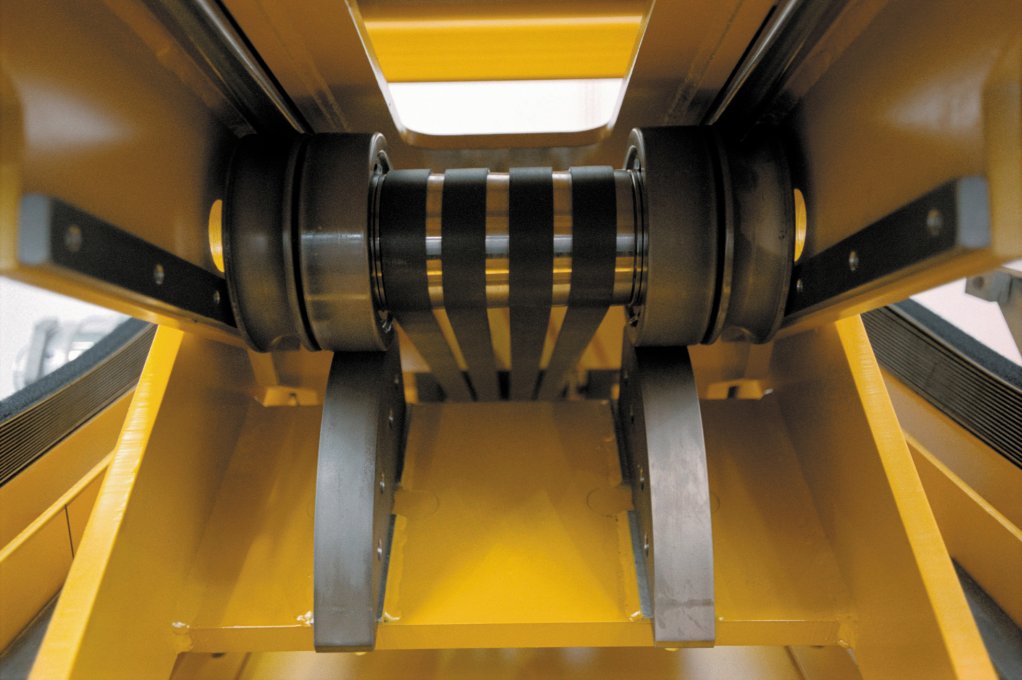 POLYFLAT BELT In intralogistics, the Polyflat from ContiTech inter alia drives the spread units in scissor lifts
Technical rubber supplier ContiTech notes that Polyflat can be used as an alternative to steel ropes in lifting and conveying technology, as it extends service life, lasting up to three times longer than a comparable steel rope.
The company details that Polyflat consists of steel cords that have 49 individual wires embedded in a polyurethane coating, which results in a high tensile and breaking strength.
As a result, ContiTech Power Transmission Group applications engineer Thomas Winkler says that Polyflat opens perspectives for space-efficient drive configurations.
ContiTech asserts that the coating on Polyflat is abrasion resistant and has traction properties in which forces are transmitted even at maximum load.
He adds that a further advantage includes that the belt is maintenance-free and does not need to be lubricated – this minimises downtime and maintenance costs.
Winkler notes that Polyflat's compact design and the polyurethane flat belt reinforced with steel cord enable the use of drive pulleys with small diameters and space-saving geared motors.
He explains that, as well established as suspension is for elevators, Polyflat is also an ideal drive solution for applications in intralogistics. Winkler illustrates that an identifiable example is the scissor lift. "The belt drives the spread units, which are used for the movement of the lift tables."
In addition, he asserts that another possible use is for overhead tracks, as employed in automotive production for the transport of vehicles from car body manufacturing to final assembly.
"In both applications, Polyflat provides accurate positioning while operating maintenance- and lubrication-free. Polyflat can also replace lifting chains in floor conveyors such as forklifts," Winkler concludes.