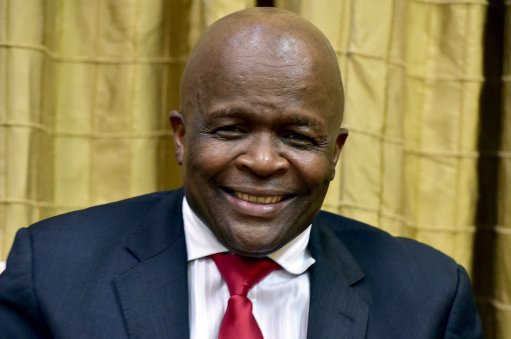 Minister in the Presidency Mondli Gungubele
The second phase of the Presidential Employment Stimulus Programme (PESP) will include the establishment of a new Social Employment Fund, which aims to support 50 000 work opportunities for the common good in communities, provided by organisations outside of the State.
It will also include the establishment of the national Pathway Management Network as part of the Presidential Youth Employment Intervention, Minister in the Presidency Mondli Gungubele said during a briefing on October 14.
The first phase of the PESP has, thus far, created 551 000 jobs against a target of 694 120. Some Phase 1 programmes are, however, still in implementation.
The main objective of the stimulus is to use public investment to create jobs rapidly and at scale to provide support to those who need it most.
In addition to creating jobs and supporting incomes, the stimulus aims to support local economic recovery by providing a wider stimulus for consumer spending in poor communities, he highlighted.
"Employment recovery must, ultimately, be driven by growth in the private sector. Government is implementing a range of interventions, including structural reforms through Operation Vulindlela, to revive growth and support [these] firms to create jobs.
"In the short term, however, public employment can provide meaningful work and a stable income, while keeping people connected to the labour market and giving them skills to enhance their employability later on.
"The first phase of the employment stimulus has provided valuable lessons for what we can achieve if we set our ambitions higher, if we forge strong partnerships with organisations across society, and if we work together across government," he noted.
The PESP Phase 2 projects - some a continuation of successful Phase 1 projects and some new - have been allocated R11-billion and involved an intensive bidding process by all departments to participate in the PESP, which was adjudicated by the National Treasury and led to the current portfolio of programmes, said Trade and Industrial Policy Strategies development strategist and adviser to the President Dr Kate Phillip.
"The Covid-19 pandemic created a crisis and, in this context, the need to respond at scale created an opportunity to do things differently and find new ways to deliver employment solutions that are meaningful to participants and that create real social value from work undertaken.
"A priority was to take a whole-of-society approach. We need to reach out and partner with other role-players in society to solve the unemployment challenge. Part of the criteria was to look for meaningful partnerships with non-State actors," she said.
The PESP's focus has been on meaningful work participation for participants, so that participation provides real work experience in which they learn team work, time management, collaboration, coordination, accountability and delivery.
"This prepares them to play a productive role in the wider economy as part of the pathway out of these programmes into what we hope will be a recovering wider labour market."
The other challenge was designing for scale. The scale of the unemployment problem is huge, and solutions are needed that are able to respond at meaningful scale, said Phillip.
"The urgency of delivery created a need for innovation to reach scale. This has included the use of digital platforms for recruitment and application processes that have enhanced transparency and accessibility," added Public Works and Infrastructure Minister Patricia de Lille.
"The PESP has encouraged real innovation in how we deliver public employment programmes across government, from how we recruit participants to the type of work that is supported. We are determined to incorporate these lessons going forward to improve the impact of public employment across the board," she said.
"Eleven national departments were responsible for implementing programmes in Phase 1. [Fifteen departments will be involved in the second phase.] This represents a new way of working across government to achieve a common objective," said Gungubele.
EMPLOYMENT PATHWAYS
PESP Phase 2 has a strong focus on pathways into sustainable earning opportunities and aims to use the opportunity provided by the stimulus for innovation to improve quality of outcomes, highlighted Phillip.
Meanwhile, the Presidential Youth Employment Intervention programme has been allocated R838-million as part of the stimulus. Further, the Department of Employment and Labour (DEL) is leading the establishment of the national Pathway Management Network, which is also known as SA Youth. This network allows young people to register and receive active support to find employment, and aggregates opportunities from a wide range of partners within and beyond government, said Employment and Labour Minister Thulas Nxesi.
"Young people were encouraged to access the SA Youth network through various channels, including the SAYouth.mobi platform, which has been zero-rated by all mobile operators and currently has more than two-million young people registered. Young people can also physically access the network through 126 labour centres as well as National Youth Development Agency centres across the country.
"The Pathway Management Network will provide an entry point for young people to access opportunities during Phase 2 of the stimulus, by registering their profile on SAYouth.mobi. The DEL is also establishing an innovation fund for partners of the Pathway Management Network working together with the Jobs Fund to identify and support innovative solutions to barriers faced by young people in the labour market," he added.
PESP Phase 2 will support demand-led training as a new approach to skills development that links training for young people directly to jobs that are available, Nxesi said.
Phase 2 is, for instance, building on the success of the Phase 1 technical innovation programme in the Department of Agriculture, Land Reform and Rural Development (DALRRD) to get production vouchers to subsistence farmers in the context of production, supply and market disruption during the pandemic, said Phillip.
This programme used an Unstructured Supplementary Service Data platform that could be accessed via basic feature phones for farmers to register and access production vouchers. The programme exceeded expectations, as it allowed easy access, and allowed the DALRRD to develop a geospatial database of 133 000 subsistence farmers who applied for the vouchers.
"This provided an important platform for layering future support so that we are able to create a path out of poverty for subsistence farmers and create access and linkages to markets to improve the returns from their efforts," Phillip said.
The common good programmes also include programmes in metropolitan areas to support homeless people to participate in public employment, support food security and nutrition programmes including through urban agriculture, and support precinct management in partnership with the private sector.
Further, these programmes also include Department of Forestry, Fisheries and the Environment projects, such as alien invasive species removal, restoration of non-functioning rivers and catchment management programmes to ensure cleaner water is delivered to communities, said Gungubele.
"Each programme has fulfilled an important societal need and many have left a lasting impact," emphasised De Lille.