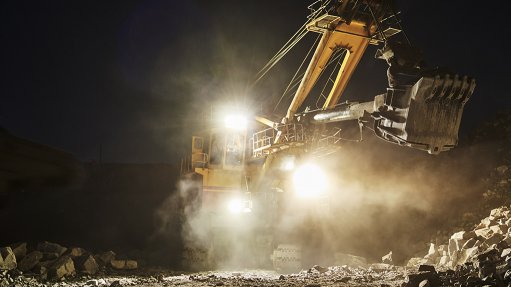 If South Africa is to solve its unemployment problem, about 6 000 new factories will have to be built every year over the next decade, each employing about 100 people.
The incentives from government, however, did not match this scale of development, value chain strategic and engineering research consultancy Max Smeiman and Associates founder Max Smeiman said during a mining-focused panel on the second day of Manufacturing Indaba, held in Sandton, on June 22.
The panel of speakers concurred that more incentives beyond tax reduction were necessary to establish mining manufacturing companies across the country, particularly in areas where production is booming – such as North West and the Northern Cape.
"A lot of manufacturers are based in Gauteng, owing to historical mining prevalence of the province; however, other provinces have long exceeded Gauteng's mineral output, but manufacturing has not moved to remote areas.
"We have a wealth of innovation and skills in South Africa, from an original equipment manufacturer (OEM) perspective, and yet manufacturers are not incentivised to move to remote areas," noted Mining Equipment Manufacturers of South Africa CEO Lehlohonolo Molloyi.
Industrial Development Corporation Zambia deputy head of investments for mining, manufacturing and agribusiness Mulumba Lwatula said Zambia's mining manufacturing sector had recognised this and was working to get a variety of partners to co-invest in operations in areas that do not have existing investment appetite.
"Regionally, we will face increasing difficulties on youth unemployment if Africa's population doubles by 2050. We have skills sets within sub-Saharan Africa that can be used by different entities in the region to bolster manufacturing capacity and mining capacity alike," he added.
To help incentivise manufacturing in mining, Molloyi suggested that policy could play a bigger role to define what was local content and what was not.
"The mining industry has always been innovative, but somewhere along the line industry and research organisations disconnected [contributing to fewer manufacturing operations being established]; however, stakeholders are again starting to appreciate the value of research and the brain wealth that South African entrepreneurs and companies have," he explained.
He believed there was much value the mining sector could add in the region, particularly through small, medium-sized and microenterprises (SMMEs), which could transfer skills to mining communities.
However, a major obstacle to this happening was access to finance, markets and business development, highlighted Absa natural resources and energy principal Dean Hack.
He noted that providing finance was often equally challenging for the financiers themselves, owing to 30% local content requirements that needed to be adhered to by their clients, as well as other compliance matters on quality.
Another challenge was that banks often wanted to see existing balance sheets, even for new businesses; however, he recommended more banks take a longer-term view when assessing the potential of the business.
"This is why banks often have supply chain developments units, which look more carefully at the potential for commercial financing of a business."
Hack added that, in turn, entrepreneurs needed to recognise the risk for a bank to finance a company that only had a single contract in place, and try to access more markets.
Other factors that hinder financing are poor business governance and skills, particularly on how to put a financing package together and make it presentable to a bank. Additionally, large corporates will often put out tenders and small businesses simply do not know how to respond to it, despite being able to cater to the requirements.
Hence, there is an urgent need for business skills assistance to be provided to SMMEs, from multiple possible stakeholders. Hack mentioned that SMMEs can be strategic about gaining business skills assistance or market opportunities by appealing to the "social" element of large corporates' environmental, social and governance initiatives, and get a foot in the door in this manner.
Adding to hindrances to localisation, Smeiman argued that the cost of localisation was not too high, as often cited by companies, rather it was a case of policies being wrong.
"Localisation proposals often oversell domestic demand, and then do not make economic sense. Sometimes localisation efforts only arise for the sake of localisation and not because it makes economic sense," he explained, adding that there was no chance for mining manufacturers to become competitive as long as the country's energy and freight services were not functioning properly."
Smeiman noted that the stakeholders, including government, wanted to talk about the Fourth Industrial Revolution, but not the strict standards underpinning it to enable connected, frictionless global value chains.
"And if we do not talk about standards, such as item identification, South Africa will remain on an island," he lamented.
Moreover, he suggested that government should charge manufacturing companies 0% export tax and effect truly enabling policy for global competitiveness.
For example, the Preferential Procurement Policy Framework Act is meant to enhance participation of historically disadvantaged individuals and SMMEs in the public sector procurement system, which is a good sentiment; however, it has culminated in a lead time of between six and nine months for State-owned Transnet, for example, to produce operational materials, whereas their global competitors can procure goods within hours.
"Government is decimating the competitiveness of State-owned entities, the consequences of which flow through to mining and manufacturing companies."
Smeiman further suggested that the county must decide whether it wanted to compete globally or focus on the local market, because the conversations had to adapt in either case.
"The global market is agnostic to issues of local content; it is about innovation, quality and price," he elaborated.
CASE IN POINT
Smeiman cited Thailand's automotive sector as an example. He explained that the country's government got rid of counterintuitive policies, which led to the establishment of more component manufacturers.
As of 2019, Thailand's automotive industry is the largest in South-East Asia, and the eleventh largest in the world, producing more than two-million vehicles a year. It accounts for about 12% of the country's gross domestic product.
Thailand's government has already adopted new government incentives to accelerate the transition to electric vehicles (EVs). The incentives are part of the Thai government's plan to convert half of the country's total car production to EVs by 2030.
The new incentive package, announced in April last year, includes a reduction in import duties this year and next by up to 40% for ready-built EVs priced up to two-million baht and 20% for those priced between two-million and seven-million baht.
The government will also cut excise taxes on imported EVs from 8% to 2%.
Eligible manufacturers will also receive subsidies of between 70 000 baht and 150 000 baht for each EV produced.