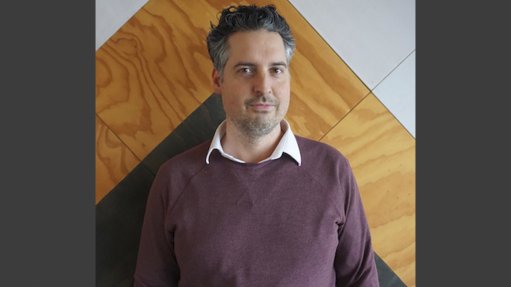 Liquid Media CFO and co-founder Daniel Cruz
The global media, arts and entertainment industries have experienced one of the most dramatic shifts as a result of the Covid-19 pandemic and related lockdown measures.
As a result, these industries are now dominated by digital distribution.
As an example of the pandemic's impact, global studio Liquid Media CFO and co-founder Daniel Cruz refers to Canada, a strong entertainment production hub, which had to halt production across the country for television and film, marking another shift for the industry as studios had to ensure everyone's health and safety on set.
This led to a "really dramatic fast-tracked shift to digital consumption," he says.
While much of the traditional activities of the media, arts and entertainment industries have been mothballed to avoid the spread of Covid-19, Liquid Media CEO Ronald Thomson is confident that traditional means of consuming entertainment, such as going to movie theaters or cinemas, are "here to stay."
The global industry veteran, whose track record in business development and financing includes television and film co-productions in South Africa, does however note that there may be some consolidation, as some cinema chains are having difficulty staying afloat through the ongoing pandemic.
In South Africa, cinema owner Ster Kinekor announced last month that it would be entering business rescue as it had been trading at a loss since the start of South Africa's mandatory lockdown in March 2020. Its cinemas would, however, remain open in the interim.
In addition to the lockdown restrictions, the rescheduling of the release dates of major blockbuster films – like James Bond: No Time To Die, the ninth installment in the Fast and the Furious franchise and Marvel's Eternals – further contributed to Ster Kinekor's operational and cash flow problems.
Blockbusters are considered to be "the catalyst that will get the industry back on its feet", says Thomson, though he warns that the industry globally may not be the same as it once was pre-pandemic.
"We will also see what other kinds of event films may start to get released, and what other kinds of live or theatrical events could use the digital cinema infrastructure, which is much quicker to re-tool to release a film internationally," he adds.
While considered a dark cloud over the media and entertainment industries, and many others, Thomson says the pandemic is also "a huge opportunity" to "retool, to adapt and to relaunch" in the global ecosystem.
Overall, Thomson believes the industry will return to a "normal" state of operation closer to 2022.
While it presents an opportunity, the Covid-19 pandemic – including its second and third waves of infections – also impacts on the industry's ability to produce films and related products, while also impacting on the cost of productions.
Thomson points out that costs have risen by as much as 10% or 20%.
The Covid-19 production slowdown and ongoing restrictions has led to a production backlog and a delay in television series airing. At the same time, streaming services like Netflix, Hulu and Disney+ have become all the more popular for audiences to experience and consume content.
Thomson says there is "constant demand for fresh content," which is fueling international production projects and putting pressure on the industry to complete projects faster.
Besides taking protocols and backlogs into account, one also needs to consider the spillover effect onto production facilities, studios, crews and the global production community – impacting important production hubs like South Africa, Canada, Australia, the US and other key markets, like Europe and the UK.
Streaming is likely to become the "mainstay" of the entertainment world, considering that the pandemic – and subsequent restrictions on people's movement – now mean that "everything is connected."
The personalisation of the experience, its portability and its interaction are also "major factors" in that media and entertainment can now be accessed from different areas and devices (like Smart televisions, computers or mobile phones), making mobile device adoption a "massive trend globally."
This will present an opportunity for the resurgence of the live broadcast industry, especially sporting events, like the Olympics, says Thomson.
INVESTMENT OPPORTUNITY
"Everyone loves stories, but we often forget that the media, arts and entertainment industry is a sector, like any other, which sees tremendous amounts of capital being invested, further fuelling the demand for movies and programmes," comments Cruz.
While many major technology companies – like Amazon, Apple and Microsoft – used the pandemic as an opportunity to expand into new sectors, many brands and companies identified the opportunity in shifting to digital, he adds.
As an example, Disney, commonly known for its animation movies or Disneyland theme parks, has reversed its business model from "theme park conglomerate and merchandising behemoth" to Disney+, now a leading streaming platform.
From a capital markets standpoint, Cruz says there are plenty of investors considering putting their capital allocation in "this shifting paradigm" and that the pandemic has shown the investment community "the stock performance of these digital companies".
He explains that, beyond the hardships of the ecosystem of movie theaters, all the way down to production, "the investment community has realised that this is a space to invest in, and it's changed the whole business" by accelerating the finance community's involvement in the sector.
Thomson, however, says this transition has always been happening, but the pandemic has fast-tracked that shift.
"It's happened a bit faster than what we all would have thought, but the industry behind it has also recognised that streaming, mobile entertainment, gaming, e-sports and e-gaming are all here to stay, and that they are becoming part of a habitual consumption of content in various forms, durations and colours."
"The pandemic has also shifted the investment appetite, and Liquid Media hopes to be early in this wave. But this shift is real, and we're happy to be a part of it," Cruz tells Engineering News.
VIDEO-ON-DEMAND
Liquid Media on March 3 also announced that it had entered into a distribution agreement with interactive entertainment company Atari.
Under the terms of the agreement, Liquid Media's video-on-demand distribution platform SlipStream will be made available for download on the new Atari VCS console.
"Atari committed early on to make its new VCS a highly versatile home entertainment platform and we believe Liquid will find a great audience within the VCS ecosystem. It will help us drive forward transformative innovation.
"Teaming up with Atari also supports our recalibrated business strategy and offers wider exposure for Liquid's Slipstream service, known as the Netflix for adventure outdoor films, and our Reelhouse video community," Thomson comments.