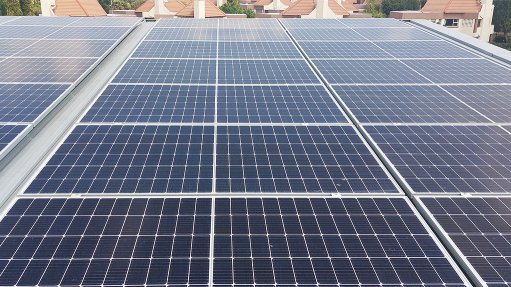 The Presidency's Operation Vulindlela (OV) has made markable process on accelerating implementation of priority structural reforms since its establishment in October 2020.
Presidency project management office head Rudi Dicks addressed delegates during the Manufacturing Indaba, held in Sandton on June 21, highlighting that many of the constraints within the manufacturing sector mentioned by the private sector, including load-shedding and freight issues, were within the focus areas of OV.
"Although the manufacturing sector led economic growth figures in the first quarter of the year, it was from a low base, with unreliable electricity supply and freight transport remaining binding constraints on industrial growth and manufacturing output," Dicks acknowledged.
OV aims to get strategic sectors working again and is a major driver of the Economic Recovery and Reconstruction Plan. It follows a government-wide approach, and does not encompass one single entity performing structural reforms, but rather departments working together to effect restructuring, continuously.
Presidency private office director Saul Musker explained during the conference that the five desired outcomes of OV comprise stabilised electricity supply, sustainable water supply to meet demand, a visa regime that attracts skills and grows tourism, competitive and efficient freight transportation and increased quality of digital communications.
To achieve the desired outcomes, OV has penned 26 specific interventions, of which a number have been completed. These are raising the licensing threshold for embedded generation projects, enabling municipalities to procure power from independent power producers, completing the spectrum action, corporatising Transnet National Ports Authority, finalising the White Paper on National Rail Policy, implementing an e-visa system for 14 countries and publishing a revised Critical Skills list.
Musker pointed out that the process of reform was complex and often involved difficult policy and regulatory changes, as well as the establishment of new institutions, or implementing fundamental changes to existing institutions.
Five of OV's structural reform interventions are experiencing challenges with implementation, including improving the efficiency of ports, addressing institutional inefficiencies in municipal water distribution and addressing institutional inefficiencies in municipal electricity distribution.
This while two interventions are experiencing "critical challenges", namely the implementation of the Risk Mitigation Independent Power Producer Procurement Programme and improving Eskom's energy availability factor to more than 70%.
Other reform interventions that are in progress and on track with envisioned timelines are procuring new energy generation capacity in terms of the Integrated Resource Plan 2019, the restructuring of Eskom, improved water-use licence approvals, establishing an independent economic regulator for water and a National Water Resource Infrastructure Agency (NWRIA) and implementation of third-party access to the freight rail network.
Musker highlighted the key reforms to reach fruition in the remainder of the year are completing the analogue switch-off and enabling spectrum in the 700 MHz and 800 MHz frequencies to be used for mobile telecommunications; the amendment of the Electricity Regulation Act and the Electricity Pricing Policy to enable the emergence of a modern and competitive electricity market; enabling third-party access to the freight rail network, allowing 16 slots for the private sector to operate the rail network for the very first time; issuing requests for proposals for private sector investment in container port terminals to enable upgrading and expansion of infrastructure; and establishing the NWRIA.
The OV team within the Presidency monitors progress on all interventions and engages, seeks consensus and determines what needs to be done and by whom, when required to do so. The team also offers support to address a capacity gap within a State organ or department, and provides recommendations to the President for engagement with relevant Ministers, if necessary.
Musker and Dicks agreed that, once a structural reform was implemented, further action was needed to achieve its full impact. For example, streamlining and expediting approvals for new generation projects under 100 MW after raising of the licensing threshold. The OV team was tracking 68 electricity projects that were in various stages of development, totalling more than 5 GW of capacity that would be connected to the grid between 2022 and 2024.
Additionally, the OV team works to shorten timeframes for the granting of environmental-impact assessment and water-use licences, and is putting in place wheeling frameworks and tariffs at municipal level.
Unpacking more of the progress made on structural reforms so far, Musker noted that the country had been accelerating procurement of renewable energy, with Bid Window 6 of the Renewable Energy Independent Power Producer Procurement Programme being released for 2 600 MW of power, while Bid Window 5 bidders were expected to reach financial close for their projects soon.
He mentioned that the White Paper on National Rail Policy had been finalised in March and provided a clear policy direction on third-party rail access.
Musker added that, in the water sector, the Green Drop report had again been published after being stalled since 2014, and water-use licence application backlogs had started to clear – the Department of Water and Sanitation is down to a backlog of around 500 applications outstanding, and is on track to be completely free of backlogs by the end of June.
OV has also begun work on creating an enabling environment for hemp and cannabis, encouraging a commercial industry for the products in South Africa.
These reforms ultimately serve to create meaningful economic growth and take the country forward, Musker and Dicks concluded.