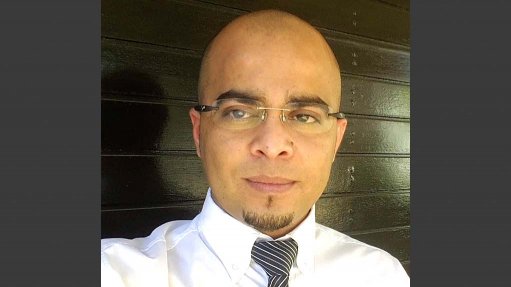 Blackcircles GM Devlin Moodley
Multinational online tyre retailer Blackcircles has launched its service in South Africa. Following a soft launch in December, the company kicked off full promotion in early January.
The company was originally founded in 2001 by UK entrepreneur Michael Welch. It was later acquired by tyre manufacturer Michelin in 2015. The online platform works in partnership with a network of more than 2 000 independent garages in the UK.
Since its formation, Blackcircles has expanded globally with its service franchised in Mexico, Egypt, Thailand, Canada and now South Africa.
The Blackcircle website provides a technologically advanced platform for all local tyre manufacturers to bridge into the digital marketplace. The South African franchise will house an extensive selection of passenger car, sports-utility vehicle and 4 x 4 tyres, besides others.
"Blackcircles is here to change the way South Africans buy and fit tyres and to ensure that finding and fitting tyres becomes a completely stress-free process," said Blackcircles GM Devlin Moodley in a statement on January 26.
To begin using the service, customers can log onto the Blackcircles website to search for their vehicle or wheel size. They can then choose their tyres and desired fitment centre.
Once payment is made through the Blackcircles secure gateway, the customer will visit the selected fitment centre to have their new tyres fitted.
Blackcircles claimed that 80% of South Africans live or work within a 15-minute drive of a participating tyre fitment centre owing to the company partnering with various dealerships across different networks in the country.
"Only fitment partners meeting Blackcircles' requirements will be available through the website. However, Blackcircles has ambitions to grow the number of fitment partners in the country to ensure customers are only a short drive away from their nearest fitment centre," Moodley told Engineering News.
There are currently more than 50 dealers located in all nine provinces. Moodley said that Blackcircles has specific fitment partners from various major retail networks, including Dunlop Zone, Dunlop Express, Tyremart, Hi-Q and Supa-Kwik.
South African tyre manufacturing company Sumitomo Rubber South Africa (SRSA) has acquired the rights to launch Blackcircles in South Africa as an independently run subsidiary. SRSA manufactures its own brand of tyres, as well as tyre brands Dunlop and Falken, in Ladysmith, KwaZulu-Natal.
Moodley explained that Blackcircles had received approval to act independently of SRSA with all manufacturers and brands, thereby enabling the company to also supply other brands of tyres.
He said SRSA would benefit from the opportunity to participate in the growing online share of the tyre market, while ensuring that the digital space is kept professional. Moreover, he believed it would help SRSA better understand its end-users.
"Previous attempts at selling tyres online have left customers with incomplete service offers and often negative experiences. This can harm brand reputation," he noted.
Moodley said it was the objective of Blackcircles to work with major tyre manufacturers to best showcase their ranges and products, and to maintain a premium offering through providing information and facilitating communication.
Moreover, data and insights into consumer behaviour were to be made available to all partnering manufacturers.
Moodley said the company's 20 years of operation had led to the creation of website technology that ensures every base is covered efficiently.
THE FUTURE IS ONLINE
"Customer experience is at the heart of our company's growth, as we consistently engage with customers to ensure we continue to develop our . . . business model," he added.
Moodley believed digital platforms were now the main entry point for a growing number of customers.
"The Covid-19 pandemic has rapidly increased the take-up of e-commerce. Whether you're ordering dinner, a new pair of sneakers or groceries – the new normal has spawned many more tech-savvy customers," he commented.
He noted that modern customers wanted choice, full transparency and no hidden costs.
Additionally, customers wanted to have access to comparative data to facilitate making the most informed decisions, while also being reassured by the experience of fellow consumers through reviews so that they can be confident that their tyre buying decision will provide safety and security while driving, Moodley concluded.