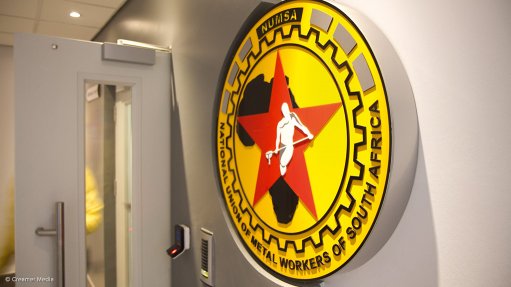 Photo by: Creamer Media
The National Union of Metalworkers of South Africa (Numsa) on Thursday accused the business rescue practitioners at Comair of attempting to blackmail employees into signing away their rights ahead of a crucial creditors meeting tomorrow.
In a statement, Numsa said the practitioners had not consulted workers on a proposed business rescue plan for the beleaguered airline and rejected what it called "their attempts to unilaterally impose changes to the terms of conditions of employment".
Earlier this month Comair, which operates British Airways and low-cost carrier kulula.com in South Africa, said it would hopefully begin flying again in December if creditors and shareholders accepted and adopted the plan which involves cutting about 400 jobs.
It said the proposed framework was the result of negotiations with a preferred investor which would see a fresh equity injection of R500-million in return for a 99 percent shareholding.
The business rescue practitioners insist Comair's woes are not business specific, but largely the result of an eco-system problem which has seen some 600 airlines around the world cease to operate amid the Covid-19 pandemic.
They say getting the airline back in the air will save 1 800 jobs, provide the flying public with more choice and competitive fares, strengthen the aviation sector and contribute to the broader South African economy.
On Thursday however Numsa said as the majority union at Comair, it would neither attend a meeting of stakeholders, nor sign a proposed collective agreement before the close of business.
"Whilst we are committed to constructive and honest engagements, we are certainly not prepared to sign collective agreements under duress and in circumstances where Comair is simply attempting to blackmail workers into signing," it said.
"We do not deny that there might be legitimate challenges and financial constraints which may well justify employees making certain sacrifices (but) it is unfortunately quite apparent that the (rescuers) and the proposed investors are attempting to extract the maximum capital from the current disastrous economic situation to the detriment of employees."
Included in the proposed collective agreement, it said, is a waiver the business rescue practitioners (BRPs) want employees to sign which stipulates that they must relinquish their rights to any income from April until December 1, or the day the airline begins to operate.
Once the airline is operational the terms and conditions of employment will be drastically reduced, will workers for example paid only 70 percent of their previous basic salary during the ramp up period.
Annual increases previously secured by unions will fall away.
"Basically the BRPs are amending the terms and conditions of employment and they are attempting to impose these changes without consultation which is a violation of workers' rights in terms of the Labour Relations Act," Numsa said, adding it was also worried about the investors who had been secured for Comair.
"The BRPs at Comair have not engaged in an honest and constructive manner, and despite our positive commitment to engage in a solution driven manner, the approach of the BRPs has been one of intimidation and threats," the union said.
"We reject any attempts to bully employees into signing."
The practitioners said earlier this month should the conditions in the plan not be met, Comair would be wound down in a structured manner which would achieve a better return for creditors than a liquidation.