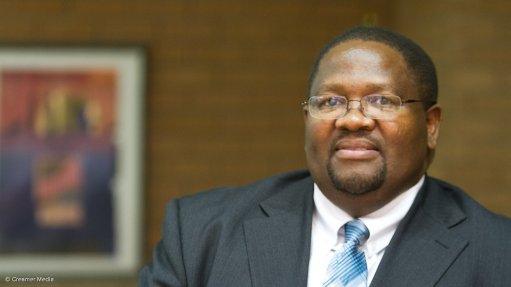 Eskom distribution group executive Mongezi Ntsokolo
While State-owned power utility Eskom has acknowledged the importance of renewable energy as a way of producing better and cheaper energy, it maintains that nuclear will still be needed as baseload energy in years to come.
Eskom distribution group executive Mongezi Ntsokolo told delegates at African Utility Week, which is taking place this week in Cape Town, that the idea of nuclear energy was growing on other African countries.
He listed 11 countries on the continent that were considering building nuclear power plants over the next 14 years. Algeria, Egypt, Ghana, Kenya, Morocco, Namibia, Nigeria, Senegal, Tanzania, Tunisia and South Africa were all considering moving to nuclear to overcome the continent's extreme electricity shortage.
"An African fleet of nuclear power could ensure affordable access to electricity in a collaborative manner," said Mongezi, adding that there were five nuclear research reactors in Africa – two in Algeria and one each in Egypt, Morocco and South Africa.
He said the replacement of the steam generator at Koeberg power station, near Cape Town, would enable safe operation at Koeberg for another 30 years.
Addressing the challenges facing South Africa's power supply, Mongezi said Eskom expected that there would be no load-shedding for the rest of the year, despite the utility continuing with a rigorous maintenance plan.
"We had a stress test in recent weeks and lost capacity of 3 500 MW. Despite that, we maintained the electricity supply to the country with no load-shedding."
He said South Africa's Renewable Energy Independent Power Producer Procurement Programme (REIPPPP), which would add 7 000 MW to the grid, had been successful, with 2 000 MW connected to the grid already.
South Africa had 92 projects contracted over the first four rounds of the REIPPPP, with $92-billion of private investment.
With this in mind, Mongezi advocated for regional power pools. "There is absolute power in working together," he told delegates.
"We must be ruthless, driven and unapologetic in providing universal access. Sixty per cent of Africa is not lit up and we are duty-bound to bring light to every African."