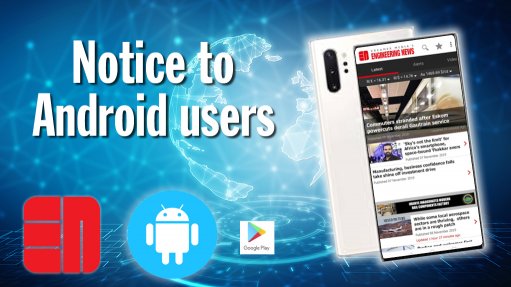 It has come to our attention that due to a technical glitch, many of the users of the Android Apps of Engineering News, Mining Weekly and Polity have for quite some time not been receiving the twice daily notifications of news updates that we are sending via our Android Apps.
In order to resolve this problem, we recommend that Android App users delete and then reinstall the Apps on their devices.
We have found that this resolves the issue and that you will then once again begin receiving the notifications.
Should you require any further assistance you may contact newsdesk@engineeringnews.co.za