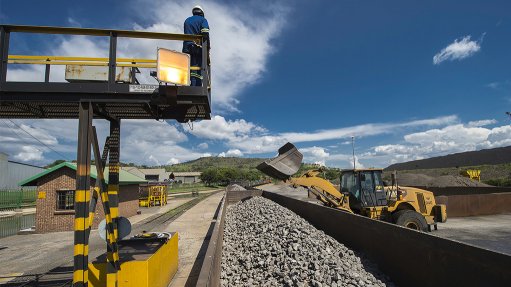 "The only way out of our economic dilemma is to get this economy to grow faster," says Econometrix chief economist Dr Azar Jammine.
"And, in order to achieve that, we need to address the key structural impediments that have been holding back our economic growth performance."
Speaking during the first episode of a new AfriSam webinar series on Friday, Jammine noted that number one among these impediments were corruption and State capture, which had also then led to the deterioration of State-owned enterprises.
South Africa is also continuously investing less as a country, and consuming "more and more".
"Energy insecurity ­– load-shedding – also does not imbue investors with confidence to commit to the longer term," said Jammine.
Another structural impediment is the high cost of data and interconnectedness, this while there is an urgent need to provide the broader community within South Africa with greater digital access, in order to improve the country's competitiveness.
"At the moment data is far too expensive for that purpose. We need to release the broadband spectrum," said Jammine.
He added that economic policy uncertainty had also been holding back investment into the country.
These included issues such as uncertainty around the expropriation of land without compensation, nationalising the Reserve Bank and introducing a national health insurance scheme "at huge expense".
Jammine also cited "massive overregulation and bureaucracy" as a structural impediment to investment.
"President [Cyril] Ramaphosa has put forward ideas to encourage independent power producers, to encourage the release of the broadband spectrum and to address policy uncertainty, and yet we see that many of his colleagues are basically dragging their heels for this to happen.
"And that has to do with the fact that so many of our public servants are relatively incompetent. There is a lack of capacity to implement the various structural programmes that government has intended to launch.
"All these programmes have been put forward by government, and yet implementation has been lacking."
Jammine said part of this problem arose from the fact that many civil servants had been put into their positions not based on their capability and qualifications, but because "they were well connected and cadres of the ANC".
"That is going to be a tough one to turn around."
Another big structural impediment was the undue power of the 'golden triangle', said Jammine.
"There is too much power in the hands of government, big business and organised labour. Small businesses don't even get a look-in."
Finally, at the very heart of all South Africa's problems was the lack of capacity on the educational front, noted Jammine.
"The outcomes that we are producing throughout our educational system leave much to be desired.
"I got very depressed this week with the publication of the matric results­ – that the number of students taking maths for matric has fallen by 15 000 compared with the year before.
"Instead, everyone opted for maths literacy – the easy way to get through matric.
"If we don't improve our technical capability, our mathematical and scientific ability, we won't be able to cope with the new technological world."
Infrastructural Projects
No-one "should be fooled" by government's announcement in the National Budget that it has a programme to spend R791-billion on infrastructural investment over the next three years, said Jammine.
"We've been given that kind of figure for each of the last two, three years.
"Two years ago, that figure was R865-billion. Last year it came down to R815-billion.
Now it is R791-billion.
"Why is that figure coming down and yet we are being told that government is determined to embark on major infrastructure investment?
"The real key question is also whether we have the capacity to spend that money."