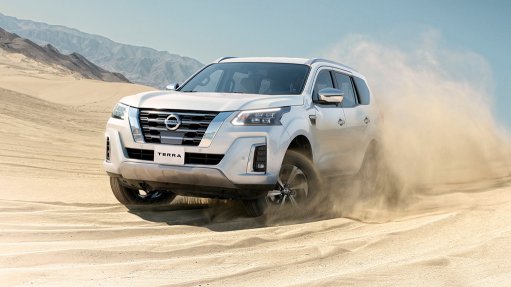 The new Terra
Japanese vehicle manufacturer Nissan has lifted the veil on the new Terra, set to make its debut in South Africa and sub-Saharan Africa in the latter part of next year.
The sports-utility vehicle is based on the Navara pickup, and will compete with the likes of the Toyota Fortuner and Ford Everest.
A Nissan South Africa (SA) spokesperson says there are no immediate plans to produce the Terra at the Rosslyn plant, in Pretoria.
Nissan SA is to start production of the new Navara in the first quarter of next year.
Navara assembly will add to production of the NP200 and NP300 at the local facility, and will see the plant move to a second shift to accommodate the new model.