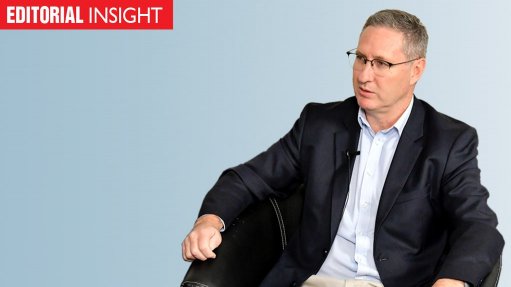 Planning, coordination and cooperation have to become our watchwords as we seek to respond to the Covid-19 health emergency and its economic impacts. Acting decisively is vitally important, but so is acting in unison and with purpose as far as feasibly possible.
More than ever before, health, education, labour, social security, fiscal, monetary, energy, trade and industrial policies have to be joined up and coordinated with the actions of private enterprise and nongovernmental organisations.
Given the nature and scale of the emergency, the health response has to be at the heart of any comprehensive effort, with priority given to detection and testing, containment and treatment.
Fiscal resources have to be found, and found fast, to enable the health authorities and practitioners to do their work as effectively and safely as possible. Immediate consideration has to be given, therefore, to shifting budgets away from other government programmes to help efforts aimed at "flattening the curve", so that those who become gravely ill as a result of a Covid-19 infection do not overwhelm our healthcare system.
South Africa will probably have to make the drastic decision of abandoning the fiscal-consolidation pathway partly outlined in the 2020 Budget. But it should still explore fiscally prudent responses, such as fully leveraging the country's world-class private healthcare resources, to spread the financial burden.
In the end, however, there will be no getting away from some form of large-scale fiscal response or stimulus, particularly given that a monetary response can only have a limited impact at a time when production systems are not being utilised and investments are being delayed or deferred.
That's not to say lowering interest rates doesn't help; it does. Therefore, the South African Reserve Bank did the right thing last week when it lowered the repo rate by 100 basis points to 5.25%.
Nevertheless, a fiscal policy response will be far more impactful, particularly where transmission mechanisms are already in place to support vulnerable citizens, sustain small businesses and encourage spending.
The policy response has to go beyond monetary, fiscal and health policy, though, if we are to limit the economic impacts of Covid-19 and ensure that the now inevitable 2020 recession does not trigger a depression.
Any stimulus package should also seek to accelerate ready-baked economic opportunities such as the procurement of much-needed new power generation capacity, which could help galvanise domestic construction and manufacturing activity early in 2021.
In addition, we should already be thinking about extending the working year well into the holiday period of December and January, largely to facilitate educational progression, but also to claw back time and money lost.