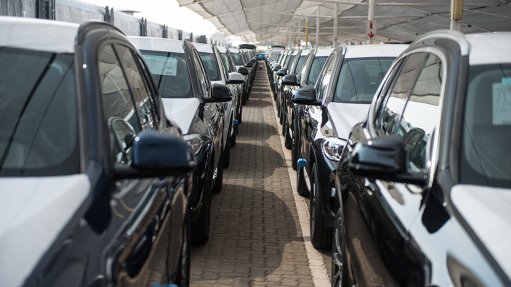 New-vehicle sales rebounded strongly in the domestic market in 2021, gaining 22.1% to reach 464 122 units for the year, says Naamsa | The Automotive Business Council.
This follows a 29.2% drop in 2020, in a year where sales were heavily impacted by the outbreak of Covid-19.
"It was a very satisfying performance by an industry that has had to deal with numerous challenges, ranging from global supply-chain disruptions, insufficient model availability, persistent load-shedding, escalating logistics cost, as well as several domestic shocks," reports Naamsa.
"Fortunately, the new-vehicle market's resilience continued and the economic disruptions caused by July's civil unrest, the cyberattack on Transnet operations, the three-week strike in the steel and engineering sector, record fuel prices, as well as the first interest rate increase in three years did not deter sales too much."
Naamsa says 2021 new-vehicle sales were assisted by renewed activity in the vehicle rental industry in the second half of the year as the tourism sector started to show signs of recovery.
The council notes, however, that market conditions in the new-passenger-car and light-commercial-vehicle market continued to be characterised by a buying-down trend, with "preowned vehicles offering the most enticing option during the year".
Sales of medium and heavy-commercial vehicles also recovered in 2021, with truck and van sales mirroring an improved macro-economic climate.
New-passenger-vehicle sales jumped by 23.3% in 2021, to 303 961 units.
Light-commercial-vehicle sales increased by 20%, to 133 079 units.
Medium-truck sales grew by 11.6%, to 7 518 units.
The sale of heavy trucks and buses increased by 22.1%, to 19 564 vehicles.
Exports Pummelled by Civil Unrest, Transnet
New-vehicle exports from South Africa recovered by 8.8% in 2021, to 295 268 units.
This follows a 30% contraction in exports in 2020, to 271 288 units.
For the first half of 2021 vehicle exports were still on par with the record pre-Covid-19 vehicle export performance of 2019, but the civil unrest in Gauteng and KwaZulu-Natal, as well as the force majeure declared by Transnet after the cyberattack during July, "left a major scar on the country's economy", says Naamsa.
"Consequently, the upward momentum in vehicle exports ground to a halt as the knock-on effects of the economic disruptions, along with the global shortage of semi-conductors – which also impacted domestic vehicle production – became visible."
8% Growth in Sales Expected, 15% in Exports
Naamsa says many of the current market disruptors are expected to remain in play in 2022.
The council expects that sales will continue to be hampered by escalating costs and supply-chain disruptions, such as the global semi-conductor shortage, impacting on the availability of certain models.
Naamsa also believes that load-shedding will remain an area of "great concern" this year, limiting the economy's ability to reach its full capacity.
"Furthermore, the realities of rising interest rates and fuel prices are expected to impact vehicle affordability, as household budgets remain under pressure, dimming the hopes of a strong recovery in the economy any time soon."
While the new-vehicle market has seen substantial growth since the initial shock of Covid-19, it has not been sufficient to return to pre-pandemic levels, notes the council.
With an economic growth rate of 1.8% forecast for 2022, the new-vehicle market is expected to continue its gradual recovery during the year, but at a slower pace.
"A sustained higher domestic economic growth rate is essential to support higher domestic new-vehicle sales volumes," says Naamsa.
"At this stage a year-on-year improvement of around 8% in new-vehicle sales volumes is projected for 2022.
"Factoring in the expected year-on-year improvement in vehicle exports of around 15%, an improvement in vehicle production of about 17% is projected for 2022."