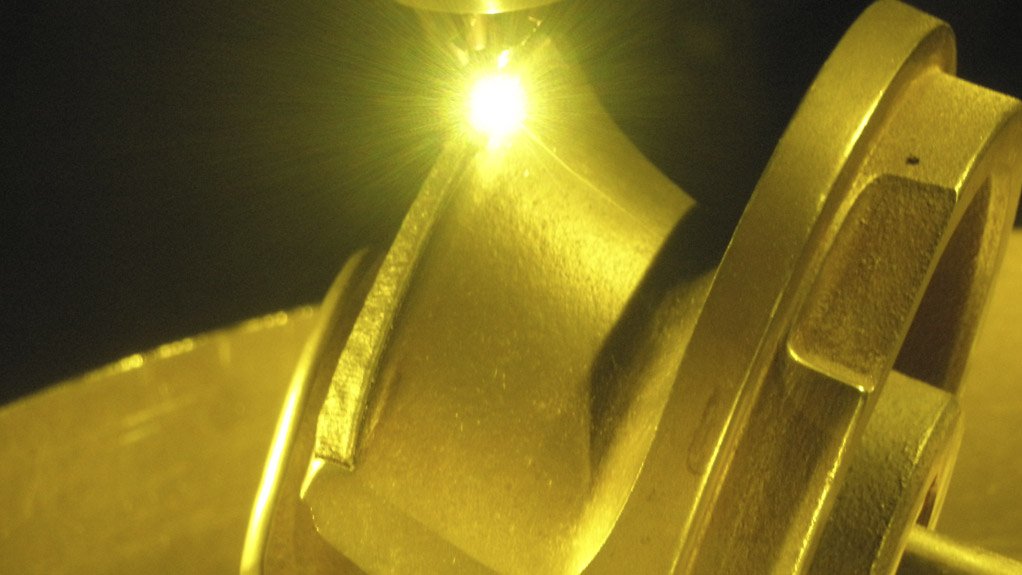 LENS 3D METAL HYBRID The LENS 3D Metal Hybrid System is capable of maintaining oxygen and moisture levels within an enclosure
Supplier of production-grade additive manufacturing systems for three-dimensional (3D) printed metals Optomec launched a new tool series that enables low-cost, high-value metal additive manufacturing at the International Manufacturing Technology Show (IMTS) 2016 last month.
The new LENS machine tool series integrates Optomec's robust LENS metal additive manufacturing technology into conventional computer numeric control (CNC) vertical milling platforms, resulting in breakthrough price points, as well as the industry's first Hybrid VMC Controlled-Atmosphere System.
"This new product line complements our existing LENS systems and fills specific gaps for low-cost additive-only and hybrid CNC inert systems. We are working with machine tool vendors to make production-grade metal additive manufacturing more affordable and accessible," says Optomec president and CEO David Ramahi.
He explains that Optomec's machine tool series leverages LENS industry-proven technology to provide high-performance metal additive and hybrid manufacturing capabilities at "an incredible price point", making additive manufacturing a viable solution for the machine tooling industry.
Optomec's new LENS machine tool series combines high-quality CNC platforms from machine tool manufacturer Fryer Machine Systems with industry-proven LENS print engine technology to bring metal additive manufacturing capabilities to a broader market. He points out that it includes three standard configurations, all designed to reduce manufacturing process times and costs while enabling improved end product performance and rapid design changes.
The first configuration offered is the LENS 3D Metal Additive System which provides high-value, open atmosphere processing at the lowest cost. With pricing starting just below $250 000, this machine is a breakthrough both in pricing and functionality.
The second configuration offered is the LENS 3D Metal Hybrid VMC System, which combines additive and subtractive operations on the same machine at a low cost.
The third configuration offered is the LENS 3D Metal Hybrid VMC Inert System, which is an industry first, providing an atmosphere-controlled environment to extend hybrid manufacturing capabilities for reactive metals and aluminium.
The LENS 3D Metal Hybrid VMC Inert System is the first of its kind for the metal working industry. The system can maintain oxygen and moisture levels at less than 40 parts per million by replacing the upper enclosure of the CNC machine with an Optomec proprietary hermitically-sealed chamber and gas purification system.
Pricing for the LENS machine tool series starts at $249 500 for the Additive Open Atmosphere System. The full product line was unveiled at IMTS 2016 and first customer shipments will commence in the first quarter of 2017.
Optomec is a privately owned, rapidly growing supplier of additive manufacturing systems. Its patented aerosol jet systems for printed electronics and LENS 3D printers for metal components are used by industry to reduce product cost and improve performance.
Optomec's unique printing solutions work with the broadest spectrum of functional materials, ranging from electronic inks to structural metals and even biological matter. Optomec has more than 200 marquee customers around the world, targeting production applications in the electronics, energy, life sciences and aerospace industries.