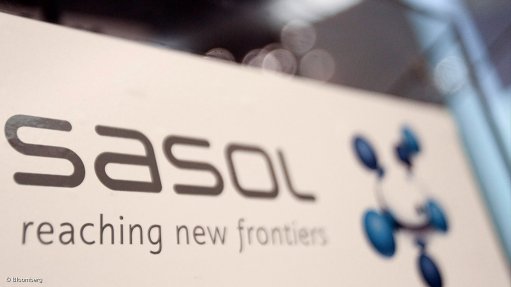 PROLONGED INDUSTRIAL ACTION Sasol employees and members of trade union Solidarity have been on a go-slow since September of this year
Photo by: Bloomberg
Amid continued protest action at chemicals and petrochemicals heavyweight Sasol, university-led research foundation the Mandela Initiative has released conclusions on its research into the topic of local strikes and labour unrest.
Sasol employees and members of trade union Solidarity have been on a go-slow since September of this year, as a result of Sasol's employee ownership plan Khanyisa. A portion of Sasol's white employees state that the plan's Phase 2 unfairly excludes them. Talks between Sasol and Solidarity to resolve the ongoing dispute are still in deadlock.
In light of recent labour unrest at Sasol and other large companies in South Africa, the Mandela Initiative states that its intensive research into the topic of strikes and labour unrest has come to several important conclusions.
The initiatives findings show that strike frequency has decreased substantially from the beginning of 2000. The Department of Labour attributes this to the setting up and improvement of key labour legislation in the early 1990s – such as the Labour Relations Act and the Basic Conditions of Employment Act – to protect workers and regulate the relationship between employers and employees.
However, the results continue to say that, when workers do strike, they do so more intensely and for greater periods of time and at higher cost to firms and gross value- added (GVA) cost to the economy than in previous decades.
"While there are potential benefits from strikes such as better work morale, lower absenteeism, or improved labour productivity, strike action also brings about numerous direct and indirect economic costs that can be high, depending on duration, number of workers involved and divisions affected," the researchers confirmed.
The initiatives further analysed the total value of production foregone as a proportion of the GVA to assess the impact of strikes on South Africa. The findings showed that in the economy as a whole, this proportion was as low as 0.0082% in 2008, but had risen to 0.4973% in 2010.
Additional analysis that investigated real GVA growth with and without strikes showed that using the original real GVA figures as they are, there was positive real GVA growth in the mining industry in three of the ten years under study. However, had strikes not taken place, this sector would have experienced positive real GVA growth in four years. It stresses that had strikes not happened in 2010, instead of a negative growth of -1.41% in that year, the real GVA would have grown by 1.52%.
According to labour expert Suleyman Alley, there are seven key causes of labour unrest, namely: health hazards in the workplace, excessive working hours, low wages, demand for leave with pay, inadequate working tools, aggressive behaviour of managers towards employees, and as perceived by Solidarity members in the ongoing Sasol case, discrimination.
"Strikes and labour unrest have marked negative impacts on the employees themselves, the employers and their stakeholders, government, consumers and the economy," advises security services provider Apache Security Services MD Jacki Condon. "The negative effects on international trade include the hindrance of economic development, creating great economic uncertainty – especially as the global media continues to share details, images and videos of violence, damage to property and ferocious clashes between strikers and security."
The Mandela Initiative reports that strike action results in less productivity, which, in turn, means less profits. Labour law expert Ivan Israelstam confirms that, "the employer is likely to lose money due to delayed service to clients or to lost production time. The employees will lose their pay due to the no work, no pay principle. If the strikers are dismissed they will lose their livelihoods altogether."
Besides Sasol, power utility Eskom, mass transportation system operator Passenger Rail Agency of South Africa, various manufacturing plants and the Post Office have also faced strike action this year.
Condon argues that there are more immediate consequences to consider than loss of income.
"As socioeconomic issues continue to affect South Africans across the board, tensions are constantly rising," states Condon. "Businesses must protect themselves, their assets, business property, and their non-striking employees from violence and intimidation."
Condon believes that this requires the deft hand of well-trained and highly qualified close protection operatives. These operatives provide not only protection, but video evidence as well, ensuring those responsible for damage can be held to account.
"The key is to create a strategic partnership with a reliable security provider. Plans must be put in place to protect businesses against vandalism, physical assault, property invasion and intimidation during labour unrest," concludes Condon.