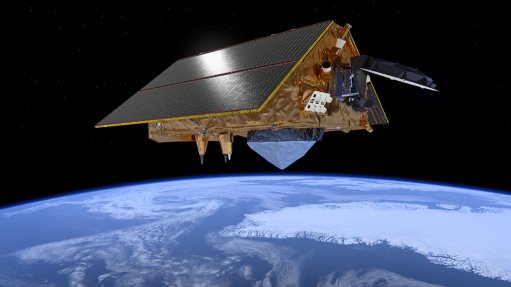 The European Space Agency's (ESA's) sea-level monitoring Sentinel-6 satellite was successfully placed in orbit over the weekend, after being launched from Vandenberg Air Force Base in the US State of California on one of SpaceX's Falcon 9 rockets.
The Sentinel-6 has, unusually for a satellite, a name as well as a designation: the Michael Freilich. It is named after the former director of the US National Aeronautics and Space Administration's (Nasa's) Earth Science Division.
Sentinel-6 Michael Freilich has been jointly developed by ESA, Nasa, the US National Oceanic and Atmospheric Administration (NOAA), the European Organisation for the Exploitation of Meteorological Satellites (Eumetsat), the European Commission (EC – the executive branch of the European Union or EU), and the French National Space Studies Centre (better known by its French acronym, CNES). The satellite forms part of the EU's Copernicus programme. (Neither ESA nor Eumetsat are part of the EU; the three organisations have overlapping but not identical memberships.)
The new satellite has an orbital altitude of more than 1 300 km and its orbit covers the Earth from the latitudes of 66˚ north to 66˚ south. It will cover 95% of the Earth's ice-free sea surface every ten days. It is the latest in a series of spacecraft that have continuously monitored the sea level for 28 years now (since 1992). Over this time, the sea level has risen by an average of 3.2 mm a year. In recent years, this average rate has increased to 4.8 mm a year.
The Sentinel-6 has a mass of 1.2 t and is, like its predecessors, equipped with a radar altimeter. Radar pulses are transmitted down to and reflect off the sea's surface, and the time taken by the pulses to return to the satellite is measured. This information, when combined with very precise satellite location data, allows the height of the sea surface to be determined. However, Sentinel-6 is the first sea-level monitoring spacecraft to use synthetic aperture radar for its altimetry mission, giving greater resolution. The satellite is also equipped with an advanced microwave radiometer that allows the determination of the amount of water vapour in the atmosphere, which affects the speed of the pulses from the radar altimeter.
"Sea-level rise is a major global concern so having a continuous precise record of change is critical for policy-making," explained ESA Earth observation programmes director Josef Aschbacher. "We are extremely proud to be part of this important mission, which is truly international and epitomises the value of cooperation between the different organisations of ESA, the EC, Eumetsat, Nasa, NOAA and CNES."
The prime contractor for Sentinel-6 was Airbus. "The mission findings will enable governments and institutions to establish effective protection for coastal regions," highlighted Airbus Earth observation, navigation and science head Phillippe Pham. "The data will be invaluable not only for disaster relief organisations, but also for authorities involved in urban planning, securing buildings or commissioning dykes. The data will also help scientists to further improve weather forecasts and hurricane predictions."