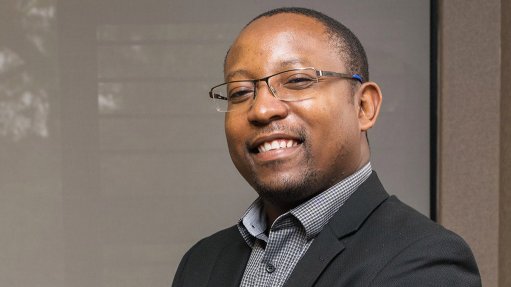 New manager for Sanral's Northern Region Progress Hlahla
The South African National Roads Agency Limited (Sanral) intends to extend its consultation and communication with industry players in the built and engineering environments to ensure a greater understanding of its strategic objectives.
New manager for Sanral's Northern Region Progress Hlahla says he is looking forward to engaging with professional bodies, contractors, small and medium-sized enterprises and communities on the impact of future projects.
His appointment comes at a time when Sanral has adopted a new long-term strategy, Horizon 2030, to redefine its objectives at the start of its third decade as the agency responsible for the design and management of South Africa's primary road network.
The roads agency also just completed a stakeholder roadshow across all nine provinces during which it explained the aims of Horizon 2030 and its plans to accelerate the transformation of the construction and engineering sectors.
Hlahla says he understands there are high expectations about Sanral's future plans within the built and engineering environments – especially among small and medium-sized contractors.
"Sanral's role goes beyond road design, engineering and project management," he states.
He adds that roads are a public good because they unlock economic value within the country and the region.
"If you don't provide people with sufficient access to economic opportunities through quality roads you fail to unlock this economic value," Hlahla warns.
Through effective communication and consultation, Sanral wants to ensure there is a greater understanding about construction projects; especially among communities that are affected by new or upgraded roads.
"The last thing we want to see is that a project is stopped or delayed because of a failure to communicate. We have to talk to communities and industry participants and inform them about where a specific project fits into Sanral's broader strategy," says Hlahla.
He further notes that there are great expectations from Sanral in terms of job creation, transformation and the generation of opportunities for emerging contractors. These aims are also highlighted in the agency's transformation strategy.
"In addition, we have to identify the best ways to bring emerging contractors on board and to involve them in projects where the work is often of a very specialised nature."
One of the solutions, Hlahla suggested, might be to package future projects differently and in ways in which both large and small contractors and communities can participate in projects without compromising quality.
These are among the issues that Hlahla wants to discuss in his future engagements with industry players and professional bodies in the construction, engineering and transportation sectors.
His first objective, he averred, is "to get a bird's eye view" of all Sanral projects in the region and to interact with his colleagues in the Northern Region.
"I am very fortunate that I will be working with a great team. My role is to create an environment where we can all participate meaningfully to achieve shared objectives," he concluded.