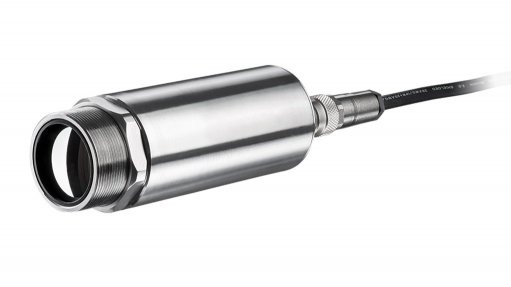 SPOTTED The Optris Xi series is the first pyrometer with an automatic spot finder
Germany-based process control instrument producer Optris released the world's first pyrometer with an automatic spot finder for the original-equipment manufacturer (OEM) industry.
Released in January, the Xi series is an amalgamation of a pyrometer and an advanced infrared camera. An integrated spot finder aids accurate temperature measurements in moving targets, without having to readjust the sensor.
"With the Xi series, Optris launched a semi-autonomous sensor which, in addition to a traditional personal computer and software-based operation, also works as a smart pyrometer with analog or digital outputs that seeks the target on its own. This opens up new fields of application, for example, in mechanical engineering or multisensor applications," enthuses Optris product management head Torsten Czech.
The sensor is able to make adjustments without having to establish a connection to a computer. The Xi series has a direct 0.4 mA to 20 mA analog output and it also offers digital interfaces such as Ethernet. The external processing interface allows for the processing of a further nine freely definable analog outputs. This makes the Xi series ideal for OEM operations.
In addition, the Optris Xi 80 and Xi 400 models are equipped with a motorised focus. This enables remote focusing through the PIX Connect software. The sensors offer a resolution of up to 382 x 288 pixels, a frame rate of up to 80 Hz and a measuring spot to distance ratio of up to 390:1. The Xi series can measure temperatures in a range of –20 ºC to 900 ºC.
While the Xi series is not yet available in South Africa, Optris South African distributor Instrotech will receive the first demo model in July.