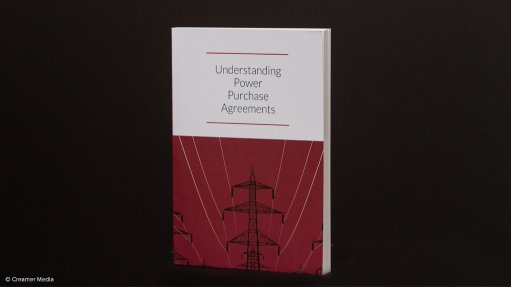 Photo by: Duane Daws
A new handbook, titled Understanding Power Purchase Agreements, has been published under the aegis of President Barack Obama's Power Africa initiative, which was launched in June 2013 to facilitate the building of 30 000 MW of additional electricity-generation capacity across participating sub-Saharan African countries.
The handbook, which can be downloaded free of charge, was drafted as a collaborative effort by the US Department of Commerce's Commercial Law Development Program (CLDP) an the African Development Bank's African Legal Support Facility (ALSF).
The objective is to improve the legal and regulatory environment for investments by independent power producers (IPPs) in African electricity projects.
The US government has committed more than $7-billion in financial support and loan guarantees for Power Africa, but it has stressed that the initiate will rely heavily on partnerships between governments and the private sector and, therefore, on IPP investment.
Speaking at the Johannesburg launch of the handbook, CLDP attorney-adviser Mohamed Badissy said the initial aim was to craft a "perfect" power purchase agreement (PPA) that could be used as a template across Africa.
However, the experiment failed, owing to the complexity of PPAs and the unique criteria and circumstances of each power contract. Instead, the handbook seeks to offer "insight into what makes for a perfect PPA".
Contributions have been drawn from experts from governments, development banks, private banks and leading international law firms, who met in the US in March 2014. The handbook itself has been produced using the Book Sprint method, which allowed for the drafting, editing and publishing of the complete product within five days.
ALSF senior legal counsel Toyin Ojo hopes the book, comprising more that 180 pages, will help demystify the PPA concept, particularly among African government officials.
She notes that the ALSF is dealing with contracts that have a combined value of $18-billion and that many African governments are turning to the organisation for advisory support on PPAs, which are viewed as "mystery documents".
"The whole purpose of the book is to break down the language and to ensure that people who are not lawyers . . . have a better understanding of the concepts so that they can also understand the advice of their legal counsel," Ojo explains.
Badissy says 'version 1.0' was published on the final day of the expert gathering in the US and that 'version 1.2' is already available online. He anticipates several further updates before year-end.
Understanding Power Purchase Agreements has been published under a Creative Commons Licence and links to the handbook can be found on the CDLP website.