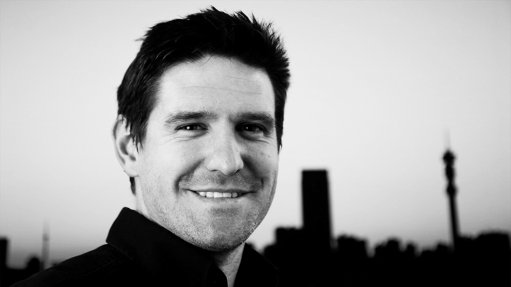 ALEX DE BRUYN Sherlock provides a smart contract management network using blockchain and distributed technology
Blockchain solutions provider DoshEx's newest offering, Sherlock blockchain, is adapted for project managers and engineers to effectively communicate within a communal ecosystem.
DoshEx CEO Alex de Bruyn explains that the Sherlock network combines the Internet of Things (IoT), distributed document management and blockchain to improve the management of construction contracts.
Sherlock provides a smart contract management network using blockchain and distributed technology to increase transparency, further reducing the reliance on a network and IoT to create a trusted device to gather accurate data on real-world events.
The network runs on multinational technology company IBM's Blockchain Platform, underpinned by nonprofit technology consortium Linux Foundation's Hyperledger Fabric.
"Sherlock allows for the connectivity of multiple project managers across all its schedules and programmes to make sure that its data is connected and trusted," he points out.
Given Sherlock's modular nature, its uses include smart contract administration for capital build projects, supply chain track-and-trace and condition monitoring, access management, proof of presence, safety and compliance management, milestone monitoring and payment certification.
The blockchain offers open communication across all channels of the project. Should any discrepancies be detected, they can be traced to where and when the information or transaction was originated.
Subsequently, Sherlock allows for problem identification and rectification or the immediate investigation into the event should the need arise.
Sherlock was developed through a collaborative partnership between De Bruyn and commercial products, aerospace systems and engneering services provider Honeywell former MD Richard Creighton.
They saw the potential for using blockchain technology to overhaul contract management in the construction sector, which is rife with trust issues.
"It was obvious to me that if we could put a system in place that would enable everyone to collaborate and access a shared ledger that represented a holistic picture of the job, we would all save time and money and be far more efficient," advocates De Bruyn.
He boasts that Sherlock has, since its inception, been nominated as an IBM Top 3 blockchain trailblazer finalist for the IBM Beacon Awards.
The awards recognise IBM business partners globally who create outstanding solutions and spark innovation using IBM products and technology.
"Across many industries a trust deficit has been recognised, where there is a need to validate what happens on the edge of an occurrence. Sherlock is a modularised form to validate that trust," he points out.
The first implementation of the Sherlock blockchain system was successfully implemented by industrial painter Redec to manage a refurbishment contract of an industrial food site for food manufacturer Pioneer Foods in Malmesbury, Cape Town, late last year, with others are being currently rolled out.