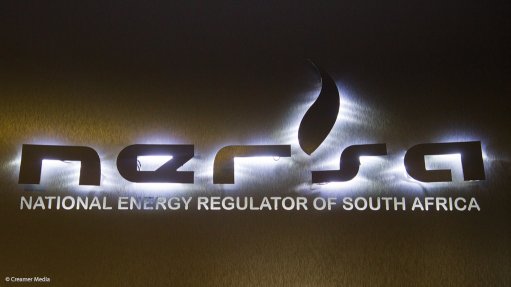 Photo by: Creamer Media
The National Energy Regulator of South Africa (Nersa) has given stakeholders until February 5 to comment on a Section 34 determination received from Minerals Resources and Energy Minister Gwede Mantashe for the procurement of new nuclear capacity post-2030.
The draft determination delivered to Nersa by the Minister for its concurrence states that the commencement of the procurement of 2 500 MW of nuclear capacity is in line with "Decision 8 of the Integrated Resource Plan for Electricity (IRP2019)", gazetted on October 18, 2019.
The IRP2019, which sets out the generation technologies to be procured between 2020 and 2030, includes no specific allocation for new nuclear, but does include an allocation for the life extension of the Koeberg nuclear power station, in the Western Cape.
In June, Mantashe also issued a request for information for a new nuclear build programme, arguing that preparatory work was required owing to the long lead times involved for the building of such power stations.
The Minister has indicated on several occasions that government is most interested in small modular reactors, or SMRs, which he argues could be built by the private sector.
The draft determination itself states the generators of any new nuclear electricity will be "either Eskom Holdings, or any other organ of State, or in partnership with any other juristic person".
In its invitation calling for comment, Nersa says that the determined capacity will reach commercial operation in the time horizon beyond 2030.
"The capacity is to provide clean baseload capacity in response to the approximately 24 100 MW of coal capacity being decommissioned as well as to maintain supply-demand balance and improve energy security," the statement reads.
Nersa has requested stakeholders to indicate in their written submissions whether they are interested in making oral representations to the regulator in public hearings to be held after the closure of the written-comment period.