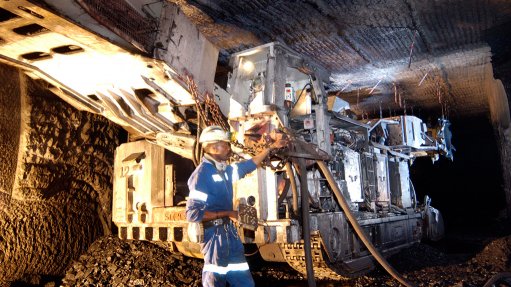 PROPER MEASUREMENT STRESSEDIt is important to provide noise-measurement training for local African people, as they are more familiar with the challenges and conditions of their surroundings
With mining projects continuing to emerge in Africa, communities are being affected by the noise of the developments taking place around them, especially as qualifications in environmental noise measurement and prediction are lacking among Africans, which results in inaccurate noise measurement.
"Since few African countries have experienced people to measure noise, the measure- ments are done by South Africa- or Europe-based consulting firms. Often, the work is allocated to junior staff, as rural Africa is perceived as a high-risk zone. The juniors bungle the job and compile an inaccurate report, resulting in local people, after years of living in rural quiet, having to deal with high noise levels from mines and industrial plants," says consulting acoustics engineering firm Mackenzie Hoy Consulting Engineers' principal engineer Terry Mackenzie-Hoy.
He explains that Africa, in general, is on the cusp of big mining developments in copper, gold, diamonds, potash and iron-ore, among other minerals. To effectively mine them, the developers have to borrow millions of dollars from corporations such as the International Finance Corporation (IFC), which forms part of the World Bank.
However, the IFC will not loan money to developers without a noise impact assessment study. This requires qualified people on site to measure existing noise levels and predict noise levels that will arise from the proposed development.
"A site can be miles in the bush and exist- ing noise levels can include rain, thunder and, after rain, loud insect noises. Short-time measurements, usually lasting a day or two are inaccurate, but to leave a sound-level meter in place means exposure to potential theft or vandalism. "As a result, most firms do not measure ambient noise levels correctly," Mackenzie-Hoy points out.
The firm highlights that it is important to capture ambient noise levels to determine the effect of the proposed plant or mine on surrounding communities. "The quadrant unit area noise distribution, or QUAND, method is used to measure widespread ambient noise levels. This requires four sound-level meters, which most consulting firms don't have. So, consulting firms from other countries will usually take a reading in a village and say it applies to the whole area, which is wrong. They do this because of a lack of knowledge of the living conditions of the communities in the area," explains Mackenzie-Hoy.
Therefore, it is important to provide noise-measurement training for local African people, as they are more familiar with the challenges and conditions of their surroundings. "As a result, noise will be measured in reference to an insider's perspective, which will guarantee the accuracy of the results," says Mackenzie-Hoy.
He adds that one of the problems noise control engineering – which forms part of the greater field of acoustics engineering – faces is the need for tertiary qualifications to become proficient in noise measurement and control.
Mackenzie-Hoy further highlights that technikons in South Africa would be the most viable way to provide short part-time courses in Africa, which can be accredited by Consulting Engineers South Africa. The technikons can facilitate these courses, ensure that they remain professional and equip Africans with the necessary skills needed to measure noise in their communities, he says.