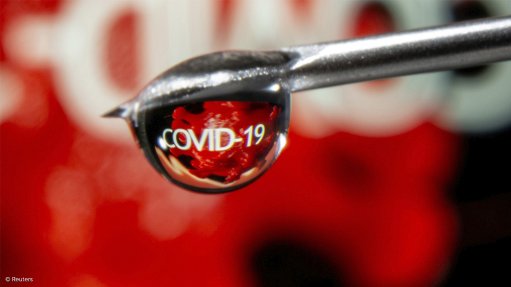 The social partners participating in the National Economic Development and Labour Council (Nedlac) will hold emergency meetings this week about the institution of workplace vaccine mandates and the imposition of public access restrictions for the unvaccinated amid low vaccine uptake levels, the emergence of a new Covid variant, travel bans and growing signs of a fourth wave of infections.
The meetings follow President Cyril Ramaphosa's announcement on November 28 that government had set up a task team that would undertake consultations on making vaccination mandatory for specific activities and locations.
In his Sunday night address, Ramaphosa said that consultations had already been initiated regarding the introduction of measures that make vaccination a condition for access to workplaces, public events, public transport and public establishments.
"We realise that the introduction of such measures is a difficult and complex issue, but if we do not address this seriously and as a matter of urgency, we will continue to be vulnerable to new variants and will continue to suffer new waves of infection," the President said, only days after South African scientists announced the identification of a new Covid variant, subsequently named Omicron.
Business for South Africa's Martin Kingston said business was encouraged by the formation of the task team and revealed on Monday that Nedlac meetings would be held this week to "work through the finer details" of vaccine mandates and access restrictions.
Kingston described the current vaccine uptake, whereby less than 40% of the adult population and 25% of the eligible population was vaccinated, as "woefully inadequate" and the main reason behind the discussions on mandates and restrictions.
Earlier, the Congress of South African Trade Unions (Cosatu) voiced its support for restrictions on the unvaccinated, saying: "We now need collectively as society to engage on requiring vaccinations to enter public spaces, malls, restaurants, events, sports etc."
The union federation added that vaccines were central to protecting lives and that "individual choice and minority rights cannot be at the expense of majority rights, let alone the right to life".
"The Occupational Health and Safety Act places a legal obligation upon all employers to ensure that their workers and their customers are safe. They can be held legally liable for failing to do so," Cosatu added.
Business Unity South Africa CEO Cas Coovadia said that business was also preparing to approach the courts for a declarator regarding the legality of workplace mandates, but indicated that this was unlikely to take place before early in 2022.
He said that senior counsel had been briefed on the declarator, but that it had been decided that more consultations were necessary before approaching the courts.
In the interim, organised business would consider supporting those firms that might be facing legal challenges to the institution of workplace mandates.
Coovadia reported that vaccination rates at Discovery, the first South African corporate to announce a mandatory vaccine policy for employees, had increased to about 94%, having been about 74% ahead of the policy announcement.