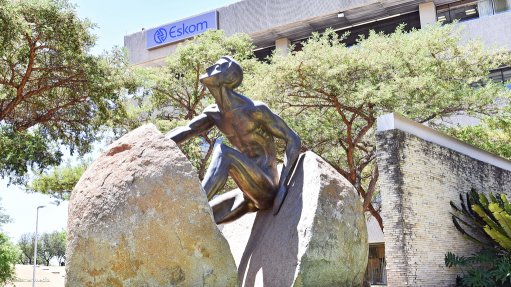 The National Treasury says it is aware of Eskom's concerns regarding the application of the Public Finance Management Act (PFMA) at the power utility and reports that there are ongoing engagements in an effort to address these concerns.
The matter, it adds, is still being deliberated on and some of the concerns will be addressed through a legislative review, which is currently under way.
Nevertheless, the National Treasury describes as "inaccurate" a suggestion by the State-owned utility that it was taking 77 days on average for PFMA enquiries and requests to be resolved.
In response to questions posed by Engineering News, the National Treasury explained that requests for departures or deviations from the PFMA follow a specific process that requires it to obtain a factual motivation, and other information, prior to an approval being granted.
The ethos of the PFMA, the National Treasury adds, is to let managers manage and hold them accountable.
"The PFMA was drafted in such a manner to allow for all PFMA institutions to apply flexibility on matters which are considered impractical to apply at a certain point, or due to certain circumstances, and continuous engagements take place with these institutions to provide support whenever needed."
Each application is assessed on its merits with the analysis typically taking account of the following:
the five key elements of procurement prescribed in section 217 of the Constitution;
the nature of the business;
potential risks that may be associated with the request;
legislative compliance; and
factors specific to the State-owned enterprise that has made the application.
In some cases, legal proceedings also unfold between Eskom and its bidders or suppliers on specific related contracts and the National Treasury waits for court pronouncements prior to making decisions.
"It is on this premise that we consider the 77 days to be inaccurate due to steps that are conducted in this regard."
The National Treasury said it could not comment on whether new procurement legislation will cater for the concerns being raised by Eskom, as the legislation is still going through a consultative process.
It also stresses that the PFMA was never designed as a corruption busting legislation.
"Its objective is very clear: to ensure transparency, accountability and sound management of revenue, expenditure, assets and liabilities in PFMA institutions."