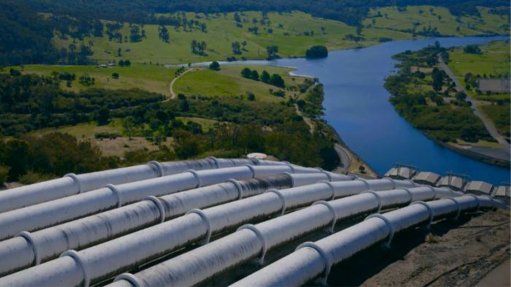 SO MUCH DAM WATER The Snowy 2.0 project with reuse water through a pumping system to keep the grid running
Construction and engineering company Clough, a wholly owned subsidiary of South African engineering company Murray & Roberts – and part of the Clough Salini Impregilo Joint Venture (JV) – has been selected as the preferred tenderer for the multibillion Australian dollar civil works for the Australian hydro project Snowy 2.0.
The JV, known as Future Generation, tendered on the civil works for the Snowy 2.0 project which is estimated to be worth A$4-billion.
Snowy 2.0 will link two existing Snowy Scheme dams, the upper Tantangara and lower Talbingo, through underground tunnels to depths of up to one kilometer and construct an underground power station with pumping capabilities.
Hydropower will be generated by falling water spinning Snowy 2.0's giant reversible turbines, which can also pump water in the opposite direction. Snowy 2.0's pumping capabilities work in a 'closed' system – water is recycled at Tantangara and Talbingo so that the same water can be used to generate power more than once, making the most of available water. Snowy Hydro already has pumped-hydro capabilities at the Tumut 3 power station – it is proven technology used globally.
The Snowy 2.0 project will also involve surface works in several locations including at the intake-outlet structures, surge shaft, cable and ventilation portal sites. A number of supporting works will also be required such as establishing or upgrading access tracks and roads and electricity connections to construction sites.
Snowy 2.0 will add 2 000 MW of energy generation and provide 175 hours of energy storage for the national electricity market, enough to ensure the stability and reliability of the system during prolonged weather events, such as wind or solar droughts. Snowy Hydro already plays a critical role in ensuring system stability at times of peak demand, and Snowy 2.0 will enhance this existing capability.
"Being chosen as preferred bidder for this multiyear infrastructure project, confirms the group's ability to secure projects in complementary markets," comments Murray & Roberts Group CEO Henry Laas. He says that the group's strategy to extend the group's service offering to complementary markets with active investment programmes is of critical importance, considering the current lack of new project opportunities in the Australasian liquid natural gas sector.
"We are extremely pleased with the award of this iconic project by Snowy Hydro," says Clough CEO and MD Peter Bennett. Currently celebrating its hundredth year of operation, Clough is an Australian-founded engineering and construction company with a proven history of delivering world-class projects and critical infrastructure in Australia and internationally. He adds that, "Clough's local expertise will be one of the key elements for the successful delivery of Snowy 2.0 and, combined with Snowy's legacy, we bring together 170 years of Australian expertise".
Further, Salini Impregilo are world leaders in hydropower and tunnelling and, combined with Clough, create an unrivalled partnership capability that will deliver the project for the benefit of the Australian community.
"We are excited to be selected by Snowy Hydro to deliver this critical national infrastructure," concludes Bennett.