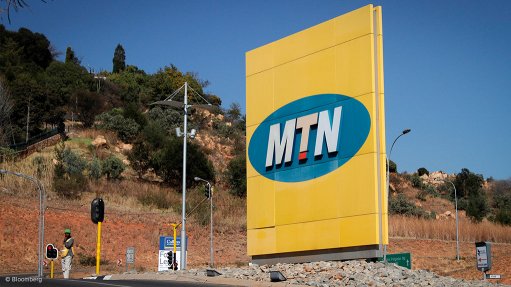 MTN Group reported a contraction in its earnings before interest, taxes, depreciation and amortisation (Ebidta) margin to 40% during the first half of 2021, compared with 49.7% in June 2020.
In constant currency terms and excluding the effects of one-off items, the margin expanded by 1.6 percentage points to 44.8%, driven by the 1.5, 1.8 and 0.9 percentage point improvements from MTN South Africa, MTN Nigeria and MTN Ghana respectively.
The margin contraction was impacted by a number of non-operational items totalling a net -R4.2-billion, comprising a R1.7-billion gain on disposal/transition of assets, a R4.7-billion loss on remeasurement/deconsolidation of MTN Syria, a R700-million impairment of MTN Yemen and Covid-19 donations amounting to R500-million.
Contributing to the group's overall underlying margin improvement in 2021 was its expense efficiency programme, including strict cost containment measures, which had realised R1.6-billion worth of expense efficiencies, with the largest savings recorded by MTN Nigeria and MTN Cameroon.
Ebitda on a reported basis decreased 17.1% to R34.63-billion during the half-year to June 2021.
Excluding one-off items, Ebitda increased 24.1% on constant currency terms and 6.6% on a reported basis.
During the six months to June, basic earnings per share decreased 78% to 148c, impacted by impairment losses of 71c relating to MTN Yemen and derecognition losses relating to MTN Syria of about 262c, offset somewhat by the 67c gain on disposal of BICS.
Reported headline earnings per share (HEPS) declined by 10% to 387c, negatively impacted by net non-operational and one-off items amounting to 118c; however, the group reported growth in underlying earnings at the bottom line: on an adjusted basis HEPS was up 31.5% to 505c.
"Notwithstanding the many challenges presented by the Covid-19 pandemic, MTN delivered a solid first-half, exceeding most of the group's medium-term targets through sustained commercial momentum as we executed on our Ambition 2025 strategy," said MTN Group president and CEO Ralph Mupita.
Group service revenue increased 19.7% to R81.9-billion during the first half of 2021 led by growth of 9.3% in MTN South Africa, 23.8% in MTN Nigeria and 25.5% in MTN Ghana, with double-digit overall top-line growth reported from the regions.
During the half-year under review, voice revenue increased by 8.9%, supported by growth in voice traffic of 12.3%, while data revenue increased 32.2% on the back of a 56.4% increase in data use.
MTN's fintech revenue rose by 39.7%, while digital, enterprise and wholesale revenue increased by 23.8%, 14.2% and 60.6% respectively.
As at June 30, 2021, MTN Group had more than 277-million voice subscribers, 117-million active data customers, nearly 49-million active Mobile Money users, and eight-million instant messaging platform ayoba users.
The group's operating free cash flow increased by 51.2% to R13.2-billion, benefiting from a strong underlying Ebitda performance, driven by positive operating leverage, as well as disciplined management of working capital.
Capital expenditure for the half-year was R11.59-billion and MTN deployed 1 873 third-generation, 7 023 fourth-generation and 324 fifth-generation sites during the six months to June 2021.