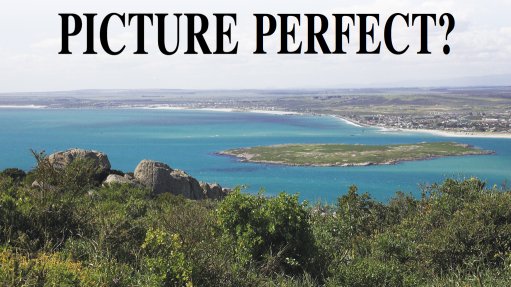 The South African film industry has been going through some troubled times, as local films battle to draw audiences and provinces fail to attract as many foreign film and commercial shoots as in previous years.
The hardships have propelled various partners in the film industry to work together to boost the local industry, transform the sector and develop skills, particularly among black film-makers. A key national goal is to bring more young black film-makers into the fold, in an industry known for being tough and often expensive to crack into.
Trade and Industry Minister Rob Davies says the South African Emerging Black Filmmakers Incentive is important in achieving transformation in the film industry.
The Department of Trade and Industry (DTI) has dropped the minimum investment required from R1-million to R500 000 to encourage more filmmakers to participate in the programme. A one-off grant of R2-million has also been introduced to buy production assets, such as video cameras and equipment. The DTI has also introduced a requirement for transformation at different levels.
Another challenge is to become more tuned into what works commercially. The National Film and Video Foundation (NFVF) says film-makers need to create films with which their target audiences identify, "understanding their consumers and giving them what they want".
Despite the tremendous well of talent in the local film industry, South Africans generally flock to the movies to see Hollywood blockbusters. The market share for domestic films was 4% last year, down from its average of 6% over the past four years. Acting CEO of the NFVF Shadrack Bokaba says the South African market does not have the marketing budget to compete with international producers.
The NFVF has offered marketing and distribution funding to film-makers to help market their films and draw audiences to support them at screenings at cinemas and other venues. It also funds and supports several film festivals that screen local content. But it can only go so far.
"More marketing and distribution funding through other organisations and partnerships is required to meet the production budget, as well as find new marketing techniques that reach audiences directly, such as the use of emarketing," says Bokaba.
When the weekend comes, it is clear that South Africans choose to kick back and relax with mainly escapist American movies.
Last year, The Fate of the Furious was the most popular movie among South Africans, bringing in R72.9-million in box office earnings. Jumanji: Welcome to the Jungle, Despicable Me 3, Beauty and the Beast and Fifty Shades Darker completed the top five most popular movies among South African viewers in 2017.
The Box Office Review, commissioned by the NFVF, shows that the domestic gross box office declined by 35% in 2017, compared with 2016, recording only R45.2-million in total box office earnings. Bokaba sees this as a concern, but has pointed out that this does not factor in films that are made for TV or that go straight to television or video-on-demand platforms.
"Audiences have found alternative platforms to view local content at more affordable rates," says Bokaba.
A total of 222 films were released on the circuit in South Africa in 2017, of which 23 originated from South Africa. Of the 23 films, 13 were Afrikaans films.
Comedy Sells
Comedy was by far the most popular genre in South Africa in 2017, bringing in R24.2-million at the box office. This was followed by drama, earning R14.1-million, and history, which took third spot, grossing R2.6-million.
Keeping up with the Kandasamys was South Africa's top-earning film in 2017, pulling in R16.3-million overall. This was followed by Vuil Wasgoed, which earned R3.8 million. Vaselinetjie came third grossing R3.76 million, while Kalushi took R3 million at the box office.
Chief of marketing for Ster-Kinekor Theatres Motheo Matsau says it is time for a comprehensive review across the full production-to-screen value chain to try to unlock the structural barriers to growth and develop audiences for locally made films.
"The time has come for our industry to gather as one and agree on a way forward that narrows the gap between the art of film and the realistic demands of audiences in theatres," says Matsau.
He has suggested five pillars for growth, starting with an organised skills and talent pipeline that will take the sector into the future.
"This requires a more formalised partnership between film schools, studios, distributors and theatres to drive value through comprehensive training across the film and cinema life cycles."
Similarly, players in the sector need to dovetail their work when it comes to producing and marketing South African films.
"We all benefit from a thriving sector that produces commercial-quality films and investing in this content makes sense at every level. Again, this requires greater collaboration between studios, producers, distributors and theatres in how we market the film content and invest in driving a steady consumer demand," suggests Matsau.
Coming Attractions
Some excellent local films will come on circuit this month to mark Heritage Month. These include Ellen, the heartbreaking true story about a mother who is driven to murder her own son owing to his destructive drug addiction; an edge-of-your-seat action film, The Recce; and the comedy-drama Baby Mamas.
In a bid to reignite the interest of foreign film-makers in shooting their films in South Africa, the DTI recently revised its incentives. It is seen as vital, as industries across the world punt their countries as film-making destinations, often offering very competitive packages.
"The revised incentive facilitates the growth of the sector, building on our shooting location advantages as a quality service provider for both local and international shoots. Key in this value chain is the postproduction work in which we would like to see more players and significant investment," says Davies.
The DTI's amendments to the guidelines of the Foreign Film and Television Production and Post-Production Incentive, the South African Film and Television Production Incentive, the South African Emerging Black Filmmakers Incentive, and the South African Film and Television Co-Production Incentive came into effect on September 1.
The various provinces are also taking steps to ramp up their industries.
The Western Cape's film industry has taken a particularly hard knock, with an estimated 40% downturn in productions in 2017. The industry in the province is known for its well-established commercial and stills industry, as well as world-class animation and postproduction facilities.
In July, stakeholders in the Western Cape signed a pledge to work together to build a thriving local film and media industry, to charge reasonable and competitive rates and practise ethical and fair business. Wesgro, the City of Cape Town and representatives of the film industry have also committed to helping to shape an industry that is more diversified and representative of its people.
"The industry cannot continue to benefit just a few big players at the top. It needs to be representative of Capetonians of all races and genders because everyone has something unique to offer," outgoing Cape Town mayor Patricia de Lille said at the signing of the pledge.
After two slow years, the city decided to freeze this season's tariffs as an incentive to encourage more filming.
The city is also keen to unlock more locations to shoot films and commercials. These include Cape Town's Civic Centre, the Steenbras dam and the dunes outside Atlantis on the west coast side of Cape Town. The Good Hope Centre, in the city centre, has already been transformed into a film set for use by the industry.
"Wesgro has been working closely with the City of Cape Town on a tactical communications plan and with stakeholders on inbound and outbound missions. We have also been travelling to international markets to promote the various filming locations across the province," says Wesgro's Film and Media promotion officer and certified African Film commissioner, Lisa Mini.
"There have been challenges in the film and media industry over the last year in the Western Cape, especially in the stills and commercial sector. However, following a series of engagements held over the past few months, we are confident this can improve," says Mini.
Calls have also been made to reinstate or create a new film commission. The 15-year-old Cape Film Commission closed down in 2016 after the Western Cape provincial government and the City of Cape Town cut its grant funding. Its closure was a blow to its members, who relied on it for links and support.
De Lille said it was time "to look at starting afresh with a film commission that represents a true partnership between government and the industry".
The Cape Town and Western Cape Film and Media Sector Study, published in 2017, estimated that the turnover in the film and media industry in the Western Cape was R3.9 billion, of which R3.5-billion was generated in Cape Town. Television productions made up the largest component, followed by commercials and feature films.
"This industry is not just about showbiz and glam. It is a key part of our economy, as it has created many jobs for residents," said De Lille.
While the film industry has to rewrite the script to make things better, there is no doubt about the deep pool of funny, inspiring, gritty and hard-core stories emerging from South Africa. In recent years, Revolting Rhymes was nominated for an Oscar, the documentary Miner's Shot Down was nominated for an Emmy Award and Ayanda won a Special Jury Prize at the Los Angeles Film Festival, while Tell Me Sweet Something won an award at the Black Star Film Festival.
A concerted effort to shape and boost the sector could lead to its revival, for both foreign film-makers choosing to shoot their commercials and films in South Africa, and the local production industry. It could also give a new generation of young film-makers the chance to shine.