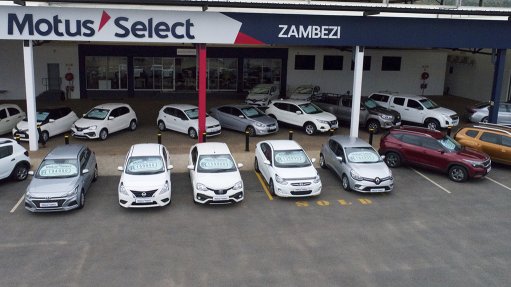 The JSE-listed Motus group has kicked off the year with the launch of Motus Select, which replaces the long-standing Imperial Select as the retail motor group's pre-owned vehicle brand.
Traditionally Motus Select was the used-car brand for only the Motus Hyundai, Kia and Renault multifranchise dealers.
However, going forward this brand will spread its wings much wider.
"Motus Select has a dedicated website, and dealers will also buy used vehicles, provided they are from 2015 or later and have less than 120 000 km on the odometer, as well as a full-service history," says Motus retail and rental division CEO Corné Venter.
"The fact that we have been hit with a global pandemic as we are rolling out the Motus brand has meant that we have been able to benefit from the latest developments in doing business online when building the Motus Select portal, so it is quick and easy to use."
All the used vehicles sold through the Motus Select network are owned by Motus dealerships.
There are already more than 20 dealerships in the Motus Select network with the number set to grow in the future.
These dealers have access to more than 1 500 pre-owned vehicles.
Buyers can search the Motus Select website for the vehicle they are looking for in terms of make, model and price. They can also start the finance process online, or structure their own deal to suit their budget, using the Motus Select portal.
As an added convenience, owners of Kia, Renault, Mitsubishi, and Hyundai vehicles can book routine services for their vehicles on the Motus Select website.
"We are very excited about the headway that Motus has made already," says Venter.
"We believe that as we launch Motus Select into the keenly contested used-vehicle market, we will build further on our new brand as the source of good quality used vehicles that are competitively priced and backed up by the largest motor retail group in the country."